A man named Jeffrey Shaver has been fighting the good fight over in Canada after he was arrested for possession of weed and drugs paraphernalia.
Images VIA
After the police confiscated his beloved belongings, instead of just accepting his losses, Jeffry has decided to stand up for his rights and is now protesting to get them back… naked.
Well, nearly. The 31-year-old has been standing outside court in his boxers for over a month in a bid to get the police to return his bong and marijuana and has even had t-shirts and signs made up.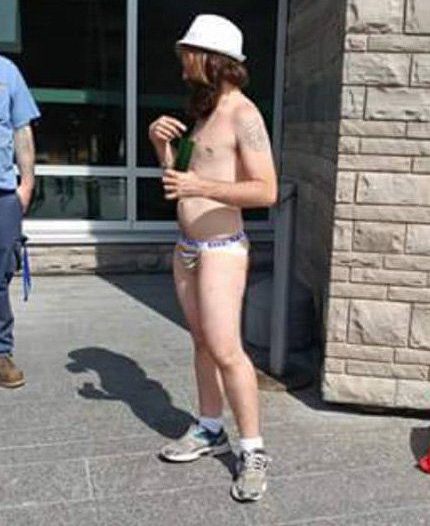 Police were initially called when Jeffrey caused "a disturbance" near a vending machine at a hospital where he was being treated for a panic attack. He probably should've just smoked that weed.
He was charged there and then, although the case has since been dropped. But Jeffrey is not happy and he wants his weed back. He said:
The action of the Crown on this marijuana case has been completely unreasonable.

There should have been no need to continue (protesting) for such a long time.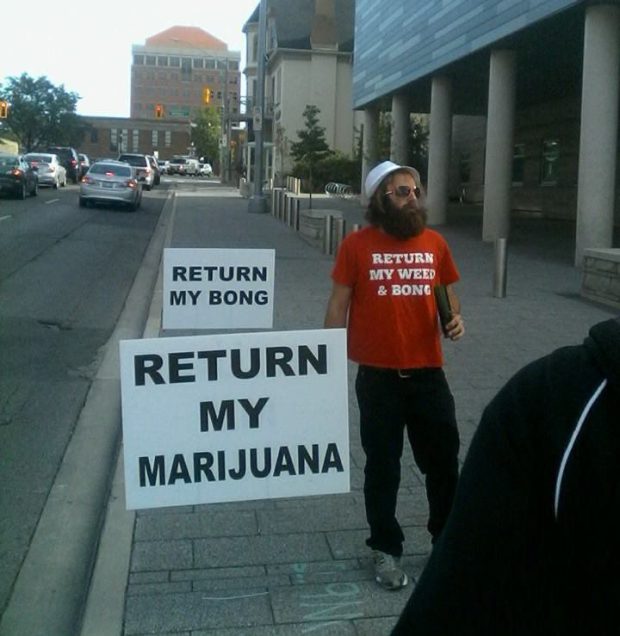 Poor guy. Thankfully he should be getting his weed and bong back soon, but now he's got even bigger fish to fry. Apparently police have charged him with public nudity over his thong protest. This guy just can't catch a break.
Same goes for this guy who went to show his customers how durable his weed pipes are and ended up smashing his entire shop. Whoops.