Sex worker Sarah Greenmore has revealed what goes down inside one of Nevada's infamous legal brothels.
Featured Image VIA
The 25-year-old works as a legal prostitute for Moonlite BunnyRanch, US. She recently spoke to the Daily Star to reveal the tricks of the trade and what it is punters are looking for.
When asked what the most outrageous thing anyone has asked her to do, she said that she enjoys different kinks and fetishes and that she tends not to look at the fetishes as 'strange'. However, the one that stood out to her most was the 'Looner' client:
I had a "Looner" client – he loved balloons and watching me blow them up, sitting on them, rubbng them on myself. He'd previously had a phobia of balloons being popped but turned it around into a way to control his feelings. It was fun!
Each to their own I guess. Shockingly, one of the more common requests from men are marriage proposals:
I do get proposed to a few times a yea rand find that to be a bit more than I can handle. People don't always realise the line they're crossing asking that.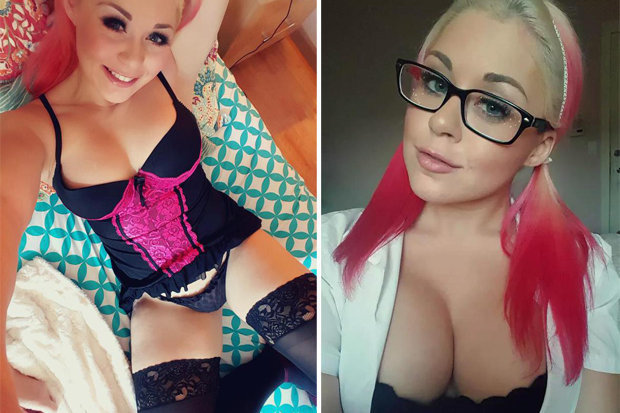 That's quite a surprising insight into prostitute work – the last thing you'd normally associate with sex work is marriage. With regards to her favourite sex act, she said:
I have an oral fixation. I love to kiss, I love to use my mouth. A little nibble here or there can really turn someone on.

This could sound strange, but I once had a client passionately kiss my wrists and it was such an amazing sensation.

I put on some music that suits my clients and find a melody or beat I can match when giving a blowjob. I've been regularly told I give the best blowjobs ever– the trick is rhythm, varying pressure and lots of tongue.
When it comes to boundaries, there are some things that Sarah just won't do for money:
I wouldn't jeopardise my health or the health of my clients by forgoing condoms. It's actually the law here in Nevada that sex workers within brothels are required to use condoms.

We also have weekly STD tests in order to be cleared for work. Sex workers are often pinned as dirty or disease spreading – but I've never been compelled to go 'raw' with any of my clients. I'm often teaching my clients sexual health and safety.
https://twitter.com/SarahGreenmore/status/784888325391790080?ref_src=twsrc%5Etfw&ref_url=http%3A%2F%2Fwww.dailystar.co.uk%2Freal-life%2F553255%2FSex-worker-jobs-prostitute-legal-brothel-pornquestions
Finally Sarah revealed the one thing she wishes people would know about her job:
Sex work is a valid and valuable service to a huge array of people. Our clients are looking for sex, intimacy and companionship and we provide them a safe space to relax and meet those needs. Demonising our clients and invalidating our stories is doing a disservice to millions of people.
So there you have it – some interesting tidbits from the legal sex work industry.
To read about the prostitute who charges extra for overweight guys, click HERE.