One way to completely shut down any rumours that you and your celebrity girlfriend might be splitting up is to post a naked picture of her in the bath, and that's exactly what Professor Green has done after it was reported that he and wife Millie Mackintosh were having couples therapy.
Professor Green took to Instagram to post the two pictures, with one of him resting his feet on her boobs which looks like it's a really good time. The other one is just Millie curled up in the bath which is a bit creepy to be honest, but I suppose you can't hit a home run with every one of your Instagram photographs eh?
Featured Image VIA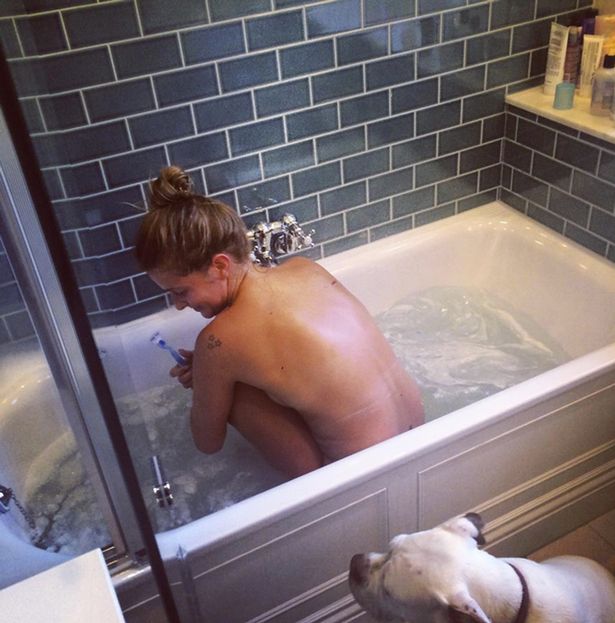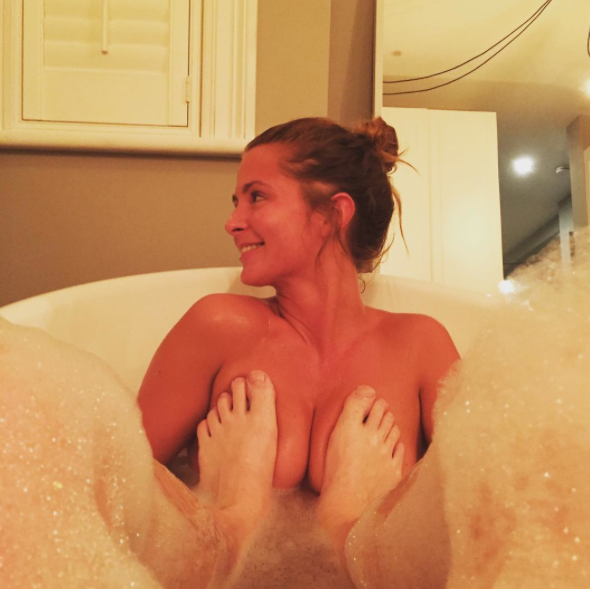 Images VIA
Prof Green said that the reason he hasn't been seen in public with her very often recently was because he didn't want to end up smacking a photographer – much like he did to this drunk student at Durham University's fresher's ball last year – as she's constantly hounded by paparazzi:
It's funny whenever there's press about me and Millie not being together. The truth is I don't really want to go out and have a camera shoved in my face all the time.

I'm getting too long in the tooth and I don't want any pictures of me battering a pap. That's for Liam Gallagher.
Sounds legit to us really. I just hope the pictures he's sharing are from now and not from ages ago and he's just trolling everyone massively.