Pro cyclist Tim Declercq took an absolute pummeling while in a bike race in France this week – when a hail storm broke out and battered his back.
Featured Image VIA
The 31-year-old Belgian pro cyclist was racing through Stage 2 of the Criterium du Dauphine in the Chartreuse Mountains when the hail began to fall… hard.
😳😳😳

📹 @delaparte86 from the safety of the team car 😅🙈 pic.twitter.com/xe2hgqSX8v

— CCC Team (@CCCProTeam) August 13, 2020
Everyone scrambled for shelter but Tim couldn't get to safety quick enough, and so the balls of ice smashed his back up good and proper: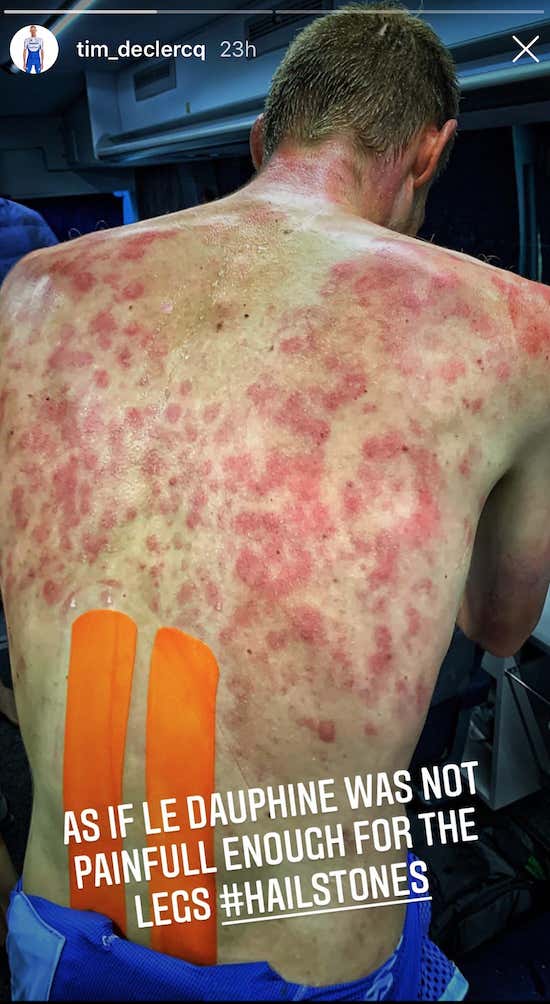 Damn! Is that really what happens if you're caught riding a bike through a hailstorm? I mean just look at how gnarly this is…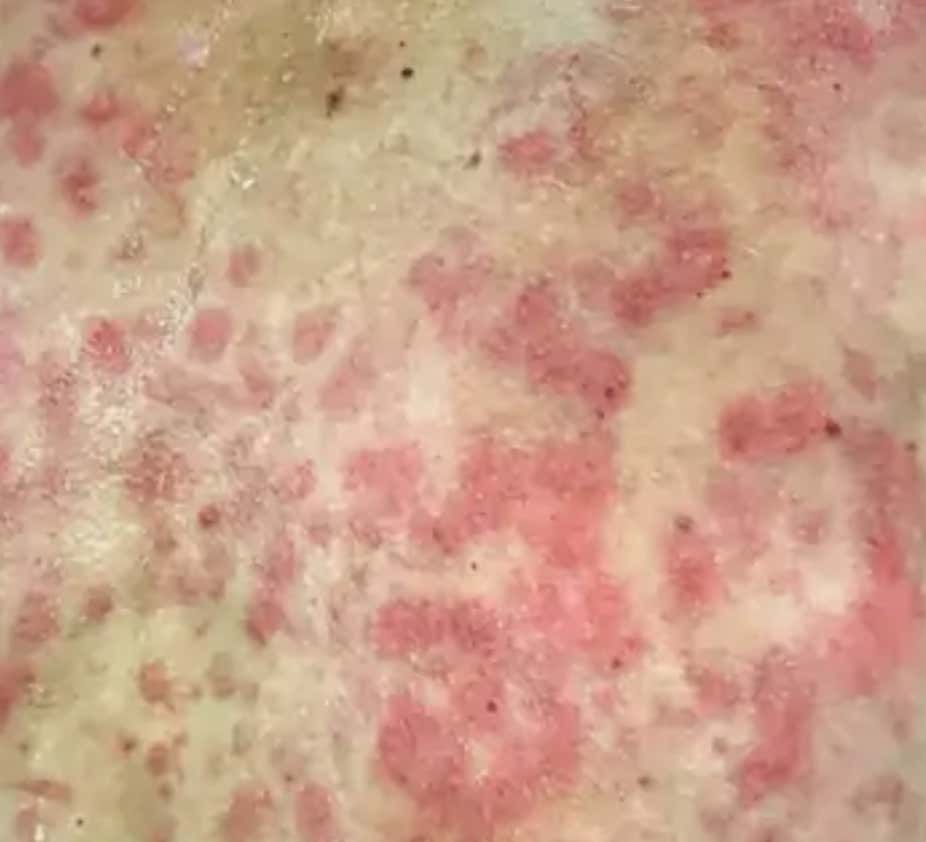 Looks like an STD mixed with eczema mixed with the surface of the moon or something. He's basically transformed into Deadpool. What would have happened if he wasn't wearing a helmet? Even his neck looks battered and bruised.
The good news is he's already on his way to recovery…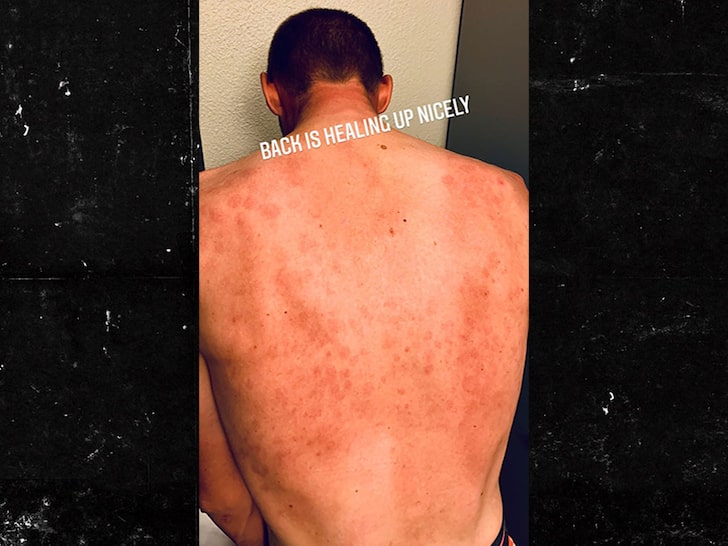 All's well that ends up well eh? Note to self – if you're ever on a bike and a hailstorm starts brewing, just pull over and get to safety. It's not worth it. Best of luck to Tim and anyone else who has ever found themselves on a bike in the middle of a hailstorm, and keep an eye out for the weather.
To watch an Italian cyclist in Belgium get impaled by a giant wooden spike that ripped through the track, click HERE. Be warned though – it's very gruesome.