Everybody knows that it's not exactly super hard to smuggle stuff into prison as you're always hearing stories about prisoners having mobile phones, drugs and basically whatever they need but you probably weren't aware that criminals have really welcomed the drone market and are using it to do ridiculous things like delivering Chinese takeaways to prisoners.
Featured Image VIA 
This is what officials think happened at Wheatfield Prison in Dublin where a number of fast food containers from a popular Chinese restaurant in town were discovered. They reckon the only way these could have got into the prison was via a drone, even though the recreation areas are covered by nets – they think that prisoners are making human pyramids in order to grab the contraband.
Here's what one 'inside source' had to say about the issue: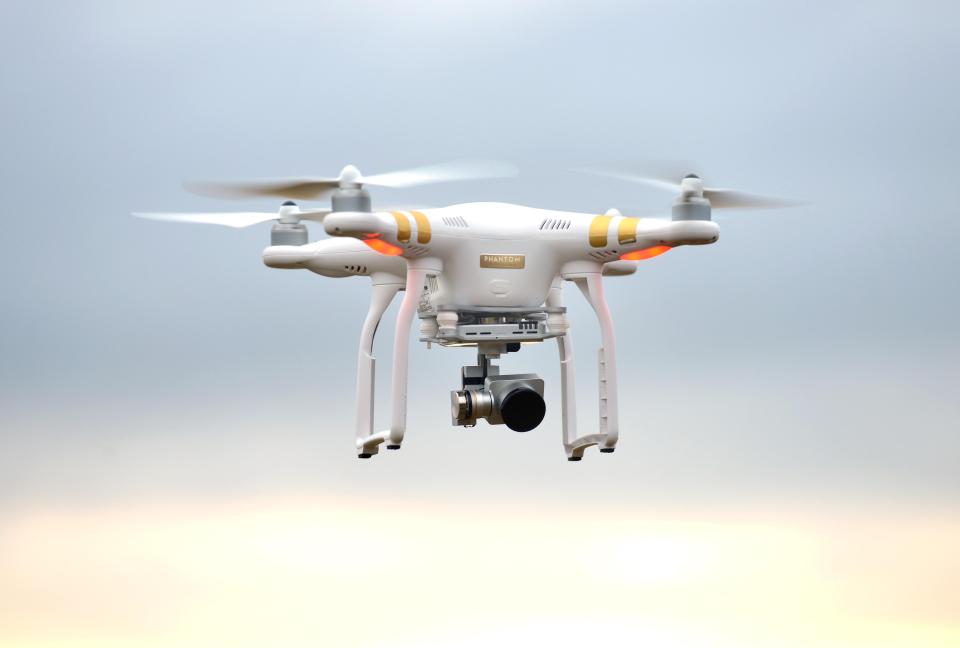 There's no other conceivable way a Chinese takeaway could get into the prison other than by a drone. That's what the staff in the jail believe anyway.

The food containers were found about six weeks ago. Prison staff were left scratching their heads as to how it got there and a drone was the only possible explanation.

It goes to show inmates will go to great lengths to get what they want.

It would appear drones are being used a lot more than they ever were, it's a regular occurrence now.

A lot of the drugs appear to be getting in that way. There's a running joke it's like dial-a-drug service as you just get word of what you want, cocaine, spice or whatever, and it's delivered in by a drone.

Not all shipments get through but the vast majority of those looking for the drugs are willing to take the chance.

The use of drones to try and drop drugs into the jail yard has many staff questioning if it's possible to get a no-fly zone about the prison.
I mean that would make sense but I reckon they could probably get the drones through anyway. It's pretty nuts that
For more drones, check out Bam Margera flying a drone mounted dildo into his girlfriend's vagina. Legendary.