Alyse Emdur recently released an awesome photo collection book called Prison Landscapes. On the walls of visiting rooms in prisons across the breadth of the USA there are hand-painted murals. These landscapes, beach scenes and fantasy vistas are painted by talented inmates and function as a backdrop for photographs taken for relatives, away from the dark and sinister everyday grind.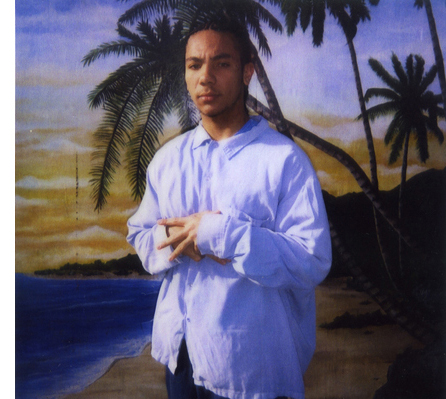 I've been lucky enough to avoid prison and so I had no idea this sort of thing went on. Maybe it doesn't in the UK?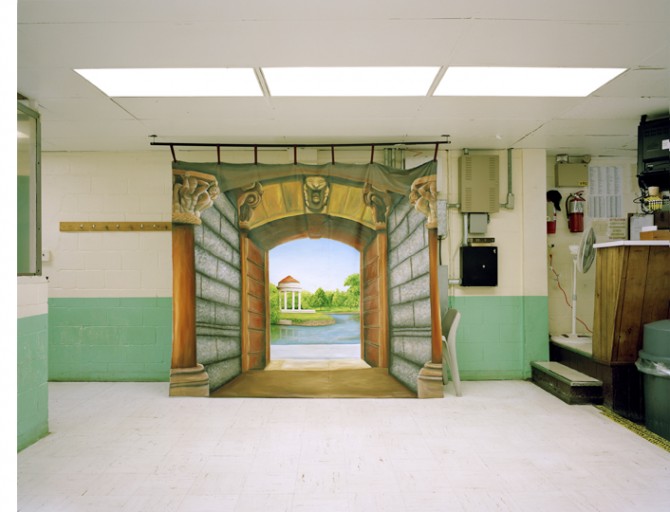 Alyse Emdur's brother was a prisoner, and when she received a photo of him in front of one of the murals she remembers being relieved. "It made us feel more comfortable showing our friends the picture," she says.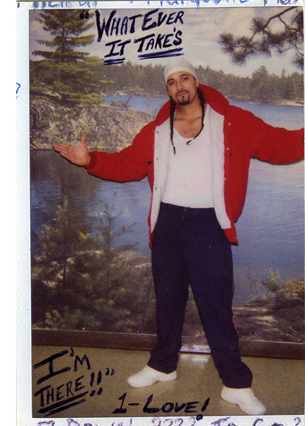 "We could say, 'this is our brother,' instead of saying, 'this is our brother in prison.'"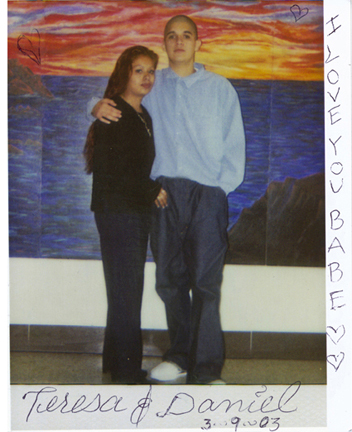 So Emdur has compiled these photos from across the country. They're quite an odd site, incongruous is the word. But there's also something nice about them. I don't know what it is? It's almost like you can see the escapism in the subject's eyes. It's like they feel a little freer as they pose in front of a make-believe scene. Maybe I'm looking too deeply, I don't know. What do you think?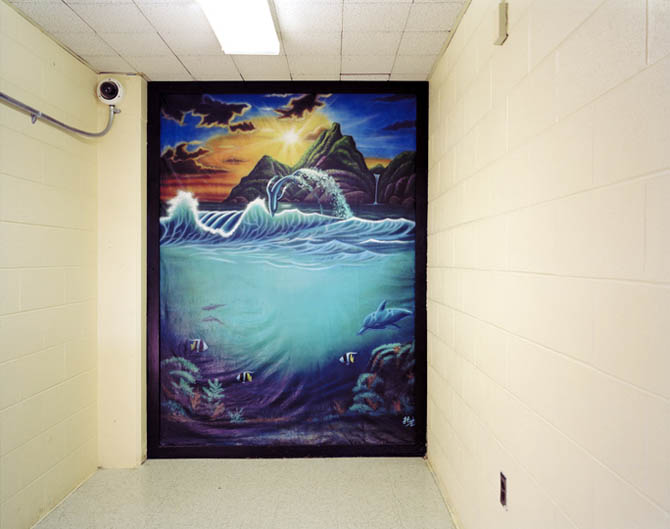 More on next page…
☛ Next: A Sickening Glimpse Into The Sadistic World Of Chinese Prisons