Photoshoppers can have a bit too much time on their hands, but most of the time that's a good thing, like when a bunch of them trolled this couple asking for help Photoshopping their PDA beach photo earlier this week.
In the case of this photo though, maybe not so much.
Someone with admittedly A+ Photoshop skills managed to create this image of Princess Diana peering down at her granddaughter Princess Charlotte, who is of course in the arms of her mum Kate Middleton: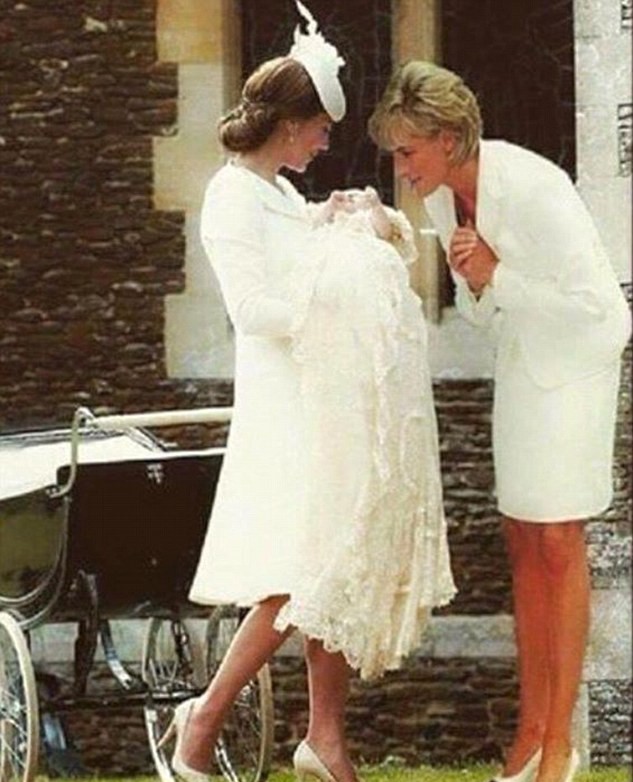 The photo, originally posted by a girl named Mary Kohnke and currently going super viral, seems to have rubbed a few people up the wrong way: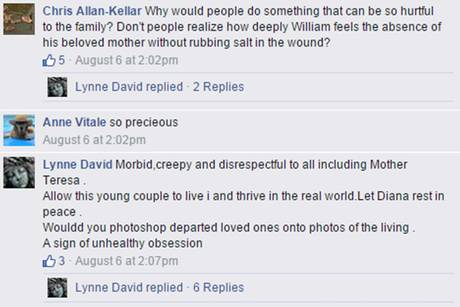 There are no words. How dare someone photoshop Princess Diana into a photo from the royal christening. And why do @HuffPostUK publish it?

— British Royal News (@UKRoyalNews) August 19, 2015
In case you're wondering, the original image of Diana was lifted from this photo when she met Mother Teresa in 1997: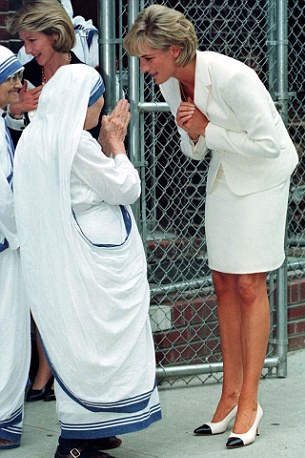 Image VIA
So I don't think it's that big of a deal really. Pretty cool Photoshop job but I guess you can understand why people find it a bit creepy. The ones who think it's crapping on Diana's legacy or whatever probably need to chill out though. It's the Internet – everyone's fair game.
Don't remember this much outrage when that German newspaper "accidentally" published NSFW photos of Kate Middleton's butt cheeks.