It's pretty annoying when you're trying to take a super-PDA photo on the beach and some chubby kid playing volleyball pops up in the background and steals all the focus.
It only got more annoying for these two lovebirds though when they asked the Internet to help them Photoshop the kid out.
Here's the original photo: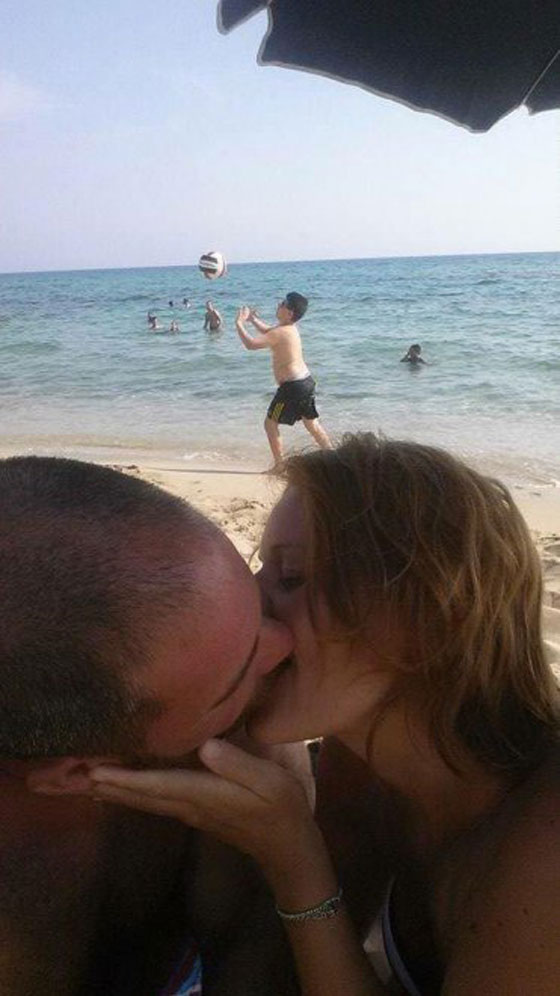 And here are the funniest troll jobs it spawned. They really do get more and more ridiculous as it goes on.
(Click the arrows below to navigate through the slides.)