Last time we saw Prince he was looking slick as fuck at the French Open and looking every inch the kinda guy who would only answer one question out of four thousand during a Facebook Q&A.
The lucky question belonged to Dee J FoGee and had nothing to do with Prince at all really, and in fact Prince's answer wasn't so much an answer as it was him copy and pasting someone else's response: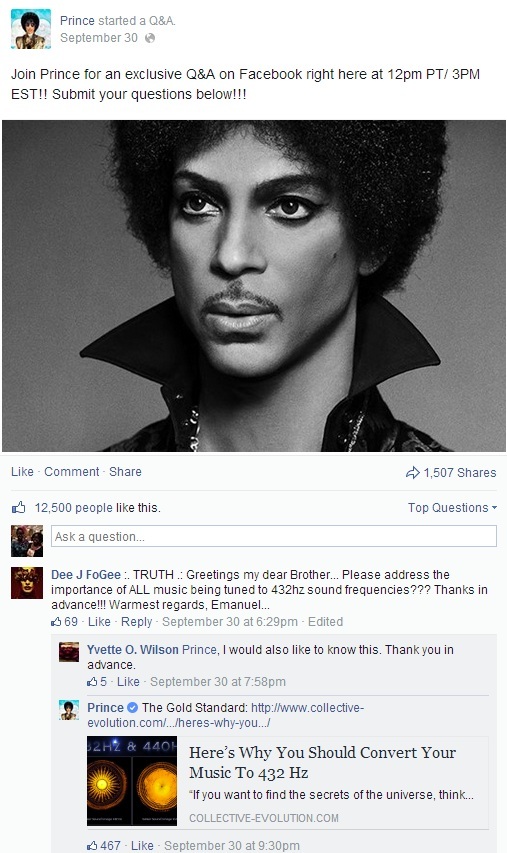 Other questions included:
'You inspire millions around the globe, but who inspires you?'

'Would you consider opening up an online merch store so we can buy posters, shirts and such?'

'Any chance of an anniversary reissue of Purple Rain this year?'

'R U really magic????'
Sorry guys and girls, none of those questions are worthy of the time it takes to hit a few keys on his laptop. Except the last one but he's not exactly going to admit he has magic powers during a Facebook Q&A, is he?
Wonder what he'd make of the most relaxing song of all time?