The 'gender neutral' toilets/changing room situation has been a contentious issue for a few years now, but it seems it's still the way to go as far as companies who want to be considered progressive and inclusive are concerned.
Featured Image VIA
Primark has this week installed unisex fitting areas at its giant new store in Bluewater shopping centre near Kent, and done away with separate male and female areas completely.
Some people support the move: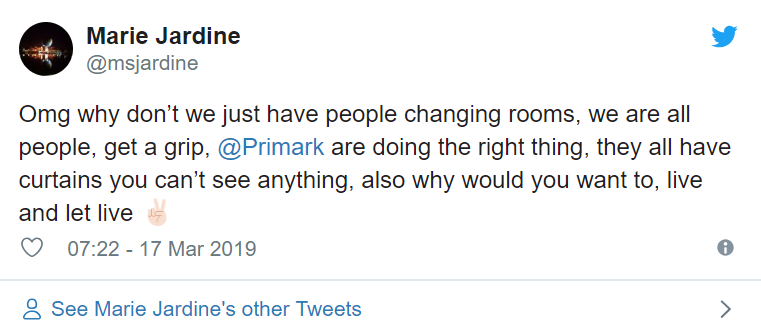 Others don't see why it's necessary and in fact believe it will cause more problems than it will supposedly solve: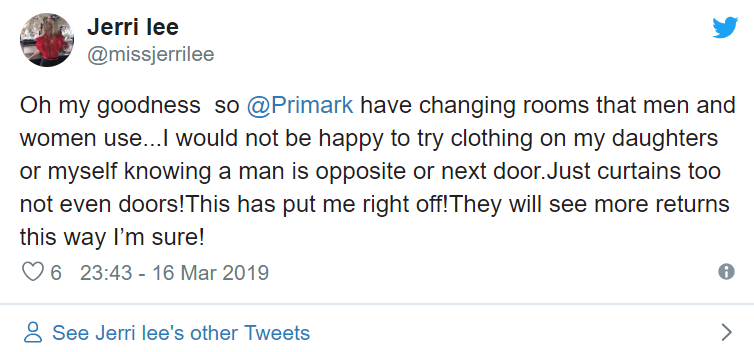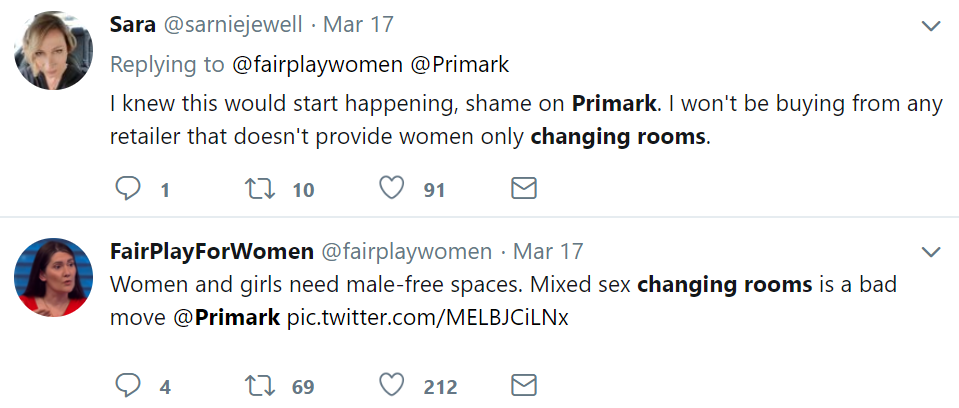 So obviously the motivation behind this from Primark is well-intentioned, but I get the concerns from what seems like a majority of people that the whole situation may not have been that well thought out and is wide open to abuse.
The idea is supposed to be that unisex/gender neutral changing rooms are inclusive of trans people, but then why not just allow trans men to use the men's rooms and trans women to use the women's rooms? Or are we doing this to accommodate a tiny minority of people who identify as neither male or female?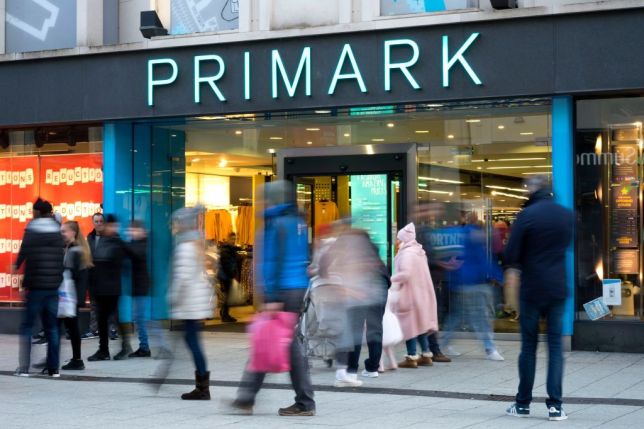 I guess there's no pleasing everybody, but at the end of the day you've got to make the most sensible and logical decision. Time will tell whether that's the case for Primark, though I doubt too many people will follow through on the threats to boycott – some absolute bargains in there.