Now that the general election is over, you've probably cast your eye back to what's going on on the other side of the pond and have noticed that President Donald Trump has been involved with a potential impeachment process. Politics hey?
Featured Image VIA 
The whole escapade has been rolling on for some time now, but yesterday the House Of Representatives finally decided to impeach Donald Trump for two crimes: abuse of power and the obstruction of Congress. The first impeachment was voted for 230-197 and the second one was approved 229-198, with almost all Democrats voting to impeach Trump and all Republicans voting against.
Both crimes concern Trump's alleged conversation with the President of Ukraine where he asked him to investigate Presidential rival Joe Biden's son in exchange for an invite into the White House. This is the abuse of power, whilst the obstruction of Congress refers to Trump's refusal to co-operate with their inquiry into it and ordering other officials not to appear in it.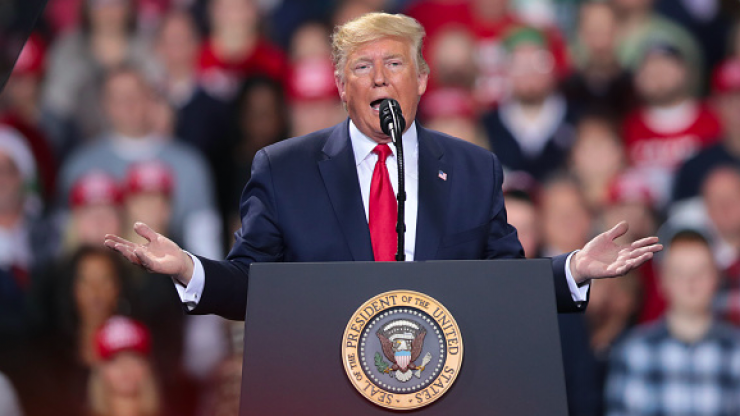 Whilst this is a fairly big deal, it's highly unlikely that Trump will actually be removed from office. He will now face a trial from the Senate and because this is controlled by his own Republican party it seems unlikely that they will vote to remove him from office. The trial itself will probably take place in January.
Even though he probably won't be removed from office, this is still a pretty significant event in Trump's presidency as he becomes only the third President in history to be impeached after Bill Clinton and Andrew Johnson. Hopefully that makes him less electable to the general public next year, but it wouldn't surprise me if he ended up winning by a landslide again.
For more of the same, check him out fist bumping the Queen. So stupid.