Premier League Managers have jobs that are frequently about as stable and long-term as the careers of suicide bombers or television talent show judges.
2013/2014's season saw a depressing record of 10 managers from the top flight who were wished "the best of luck in their future endeavours" before being booted out of their respective doors between September and April of last season.
The managers and their clubs were:
1) Paolo Di Canio, Sunderland, 22nd September 2013
2) Ian Holloway, Crystal Palace, 23rd October 2013
3) Martin Jol, Fulham, 1st December 2013
4) Steve Clarke, West Bromwich Albion, 14th December 2013
5) Andre Villas-Boas, Tottenham Hotspur, 16th December 2013
6) Malky Mackay, Cardiff, 27th December 2013
7) Michael Laudrup, Swansea, 4th February 2014
8) Rene Meulensteen, Fulham, 14th February 2014
9) Chris Hughton, Norwich, 6th April 2014
10) David Moyes, Manchester United, 22nd April 2014.
Wow. Even Santa had a better December than Premier League managers last season.
Hopefully, this year the manager turnover will be less frequent. It doesn't seem like it's going to be though with Pepe Mel (Fulham), Tim Sherwood (Tottenham) and Tony Pulis (Crystal Palace) all leaving their respective clubs after being sacked or by "mutual consent" before a ball has even been kicked in the Premier League — Pochettino took the Tottenham vacancy so can't really be counted. Anyway, these are the 3 favourites (which seems like a harsh term) in the 'sack-race' this season:
1. Sam Allardyce — West Ham United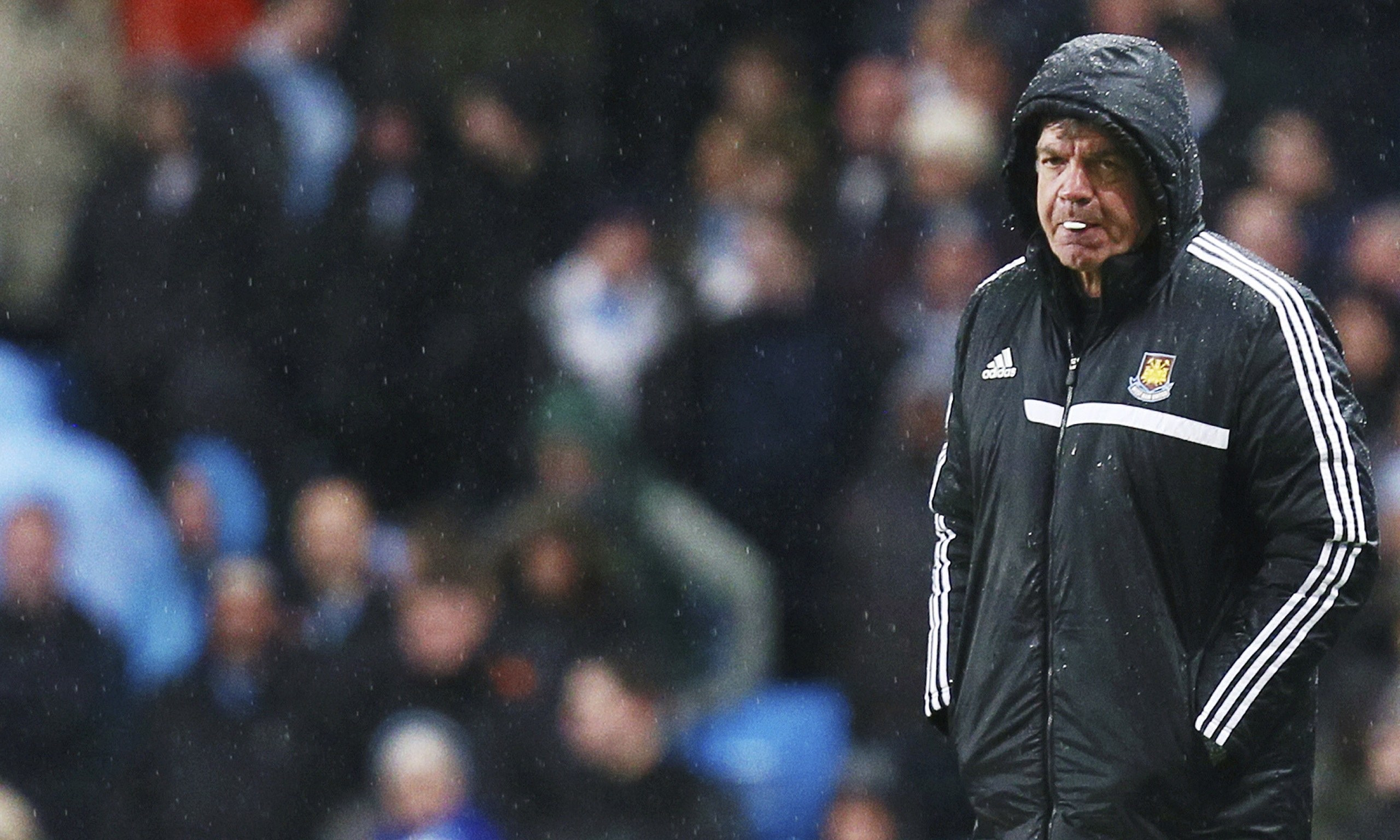 Big Sam hasn't exactly endeared himself to the West Ham faithful, or the board… or many people to be honest. The style of play he employs isn't what they want, he refuses to use the players they want and I guess they probably don't like the clothes he wears either.
For a man who brought West Ham to a respectable 13th place finish last season his job is looking particularly unstable so far. The amount of players that have been signed for the Hammers this summer is both a blessing and a curse for Allardyce; if they perform well then fair play, but if not then a considerable amount of money has been spent and Big Sam could be looking for a new job by Christmas. For the record, Allardyce is most bookies favourite to get the sack first.
2. Paul Lambert — Aston Villa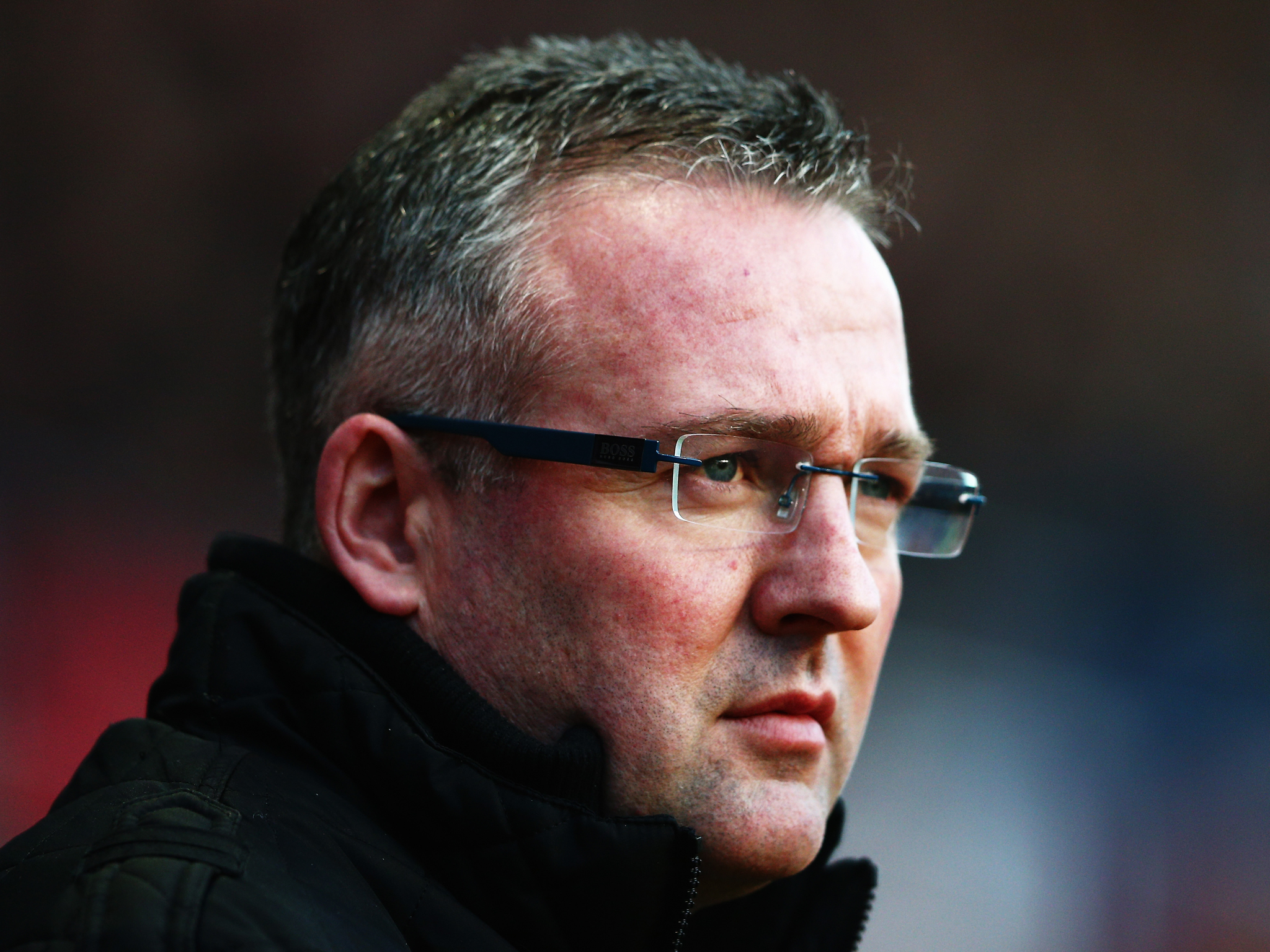 I don't care how much Paul Lambert is trying to make out that Roy Keane is a nice guy who's just there to lend a helping hand, no board brings in their own assistant manager unless they're not satisfied with the way things are going. Lambert's focus on bringing in youth players into the first team is something I like, but the youth players have been shit.
Aston Villa isn't a team that should be worrying about relegation, but there have been some close calls in the last couple of seasons and some horrendous results – including that 8-0 defeat to Chelsea the season before last.
Paul Lambert needs to get Villa to start performing at a level that is expected from a club with their traditions and relative size (easier said than done). That being said, Villain's owner Randy Lerner (what a name) has decided that he wants to sell the club and that decision, along with Lambert's work in the youth development area, could have as much of an impact on the length of the manager's tenure as the results do.
3. Alan Pardew — Newcastle United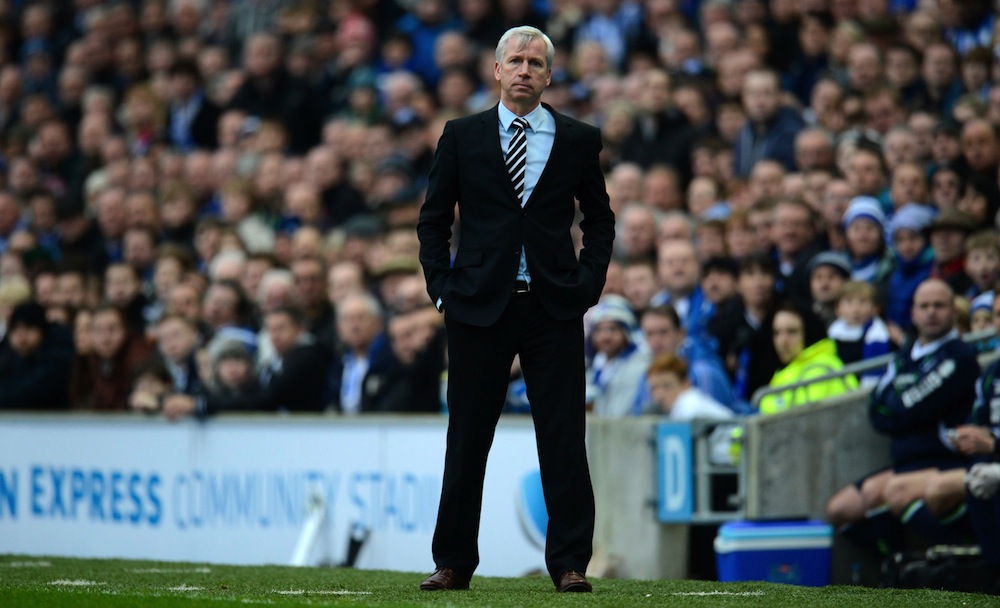 Somewhat amazingly, according to Wikipedia, Alan Pardew is the second longest serving manager in the Premier League, though the difference between his appointment in December 2010 and Arsene Wenger's in 1996 is fairly large.
Pardew had a great season with the club in 2011/2012 but during his time at Newcastle the man has frequently acted like he's 'out on the lash in the Toon'— the cast of Geordie Shore are actually taking tips from his tenure. In the last couple of seasons alone "The Nightmare (appointed just) Before Christmas" has: physically pushed a referee, called Man City manager Manuel Pellegrini 'a shagging aged lady-garden' (more accurately: "A fucking old cunt") on live TV and actually head butted Hull City player David Meyler. Accumulatively, Pardew has received total fines of around £80,000 from the FA, over £100,000 from his own club and been banned from the touchline for around a third of a season (for three of those matches he wasn't even allowed in the stadium). He's already been given a formal warning and with his record you have to believe that unless this fella starts smoking some serious amounts of dope, or finds a therapist who he can afford after those fines, he's going to be getting the sack.
Pardew may not the bookies choice to go first but he is my bet.
A quick word on Tony Pulis…
I'm not a Crystal Palace fan, but how can I phrase this delicately… WHAT THE FUCK DO THE BOARD AT THAT CLUB THINK THEY'RE DOING?
Tony Pulis left the club by "mutual consent" last week with rumours speculating that it was because of the board refusing to allocate more transfer funds.
The Crystal Palace board should be bending over (I was going to say backwards but to be honest forwards is more appropriate in this situation) to keep Pulis happy. He was the justified Manager of the Season in the league last year and the main reason Crystal Palace performed as well as they did. A video circulating online actually shows new signing Martin Kelly saying that he's looking forward to working with Tony Pulis — under 24 hours later Pulis is gone. I mean seriously, did the board of directors just decide:
You know what? The season starts in less than 2 days and we clearly don't need the best manager of last season — who our fans and players like — in charge if he actually wants a transfer budget! He may have offloaded 11 players in the window but I'm sure he doesn't need the money! Manchester United just got Louis Van Gaal, I bet you Pep Guardi-bloody-ola will want this job with no extra money allocated to bring in players. We'll be fine! Does anyone else at this table want a top up of the crazy juice?
I feel sorry for Crystal Palace fans and players because they were already up against it to stay in the top flight, as mentioned in my predictions, but now they aren't just up against 'it'; they're up against 'it', all of 'its' friends, all of 'its' family and the army of 'it'. Shit.