The prestigious FIFA World Cup has been finished for a while now, the considerably less prestigious Community Shield match has been played and transfer rumours are breeding like rabbits, all of which can mean only one thing: The Premier League season is about to begin again.
The Premier League; because let's face it La Liga has too much diving, Serie A is SO 90's and the Bundesliga is pretty much a two horse race. The PL is physical, demanding and… the easiest to watch for me to be perfectly honest. So, here's an obligatory team-by-team analysis for the season ahead.
(The author would like to note at this point that, like most predictions, this will probably go wrong and seem wildly inaccurate by about November).
Stats obtained from: www.whoscored.com
Arsenal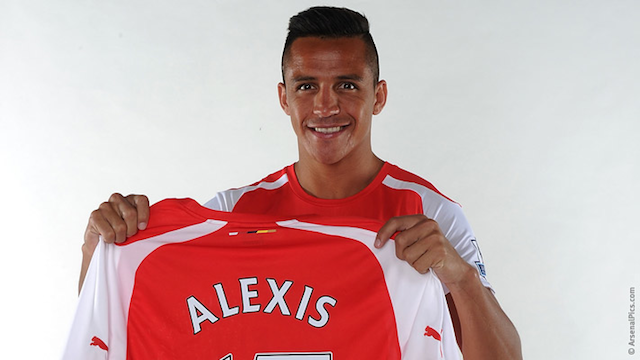 You have to believe that if The Gunners had been more fortunate and avoided injuries to both Aaron Ramsey and Theo Walcott, two major goal threats, they would have put up a real title challenge — maybe even won the whole thing.
On top of that, I think it's fair to say that, for the most part, Mesut Özil didn't have the impact we all thought he would. He was good, but that was pretty much it; and good isn't worth the £40 million or so Arsenal paid. That being said, it is Herr Özil's first season with Arsenal in the Premier League and as such you have to believe that things are going to get worrying for the opposition when he finds the mojo that made him so deadly for Real Madrid.
A big season ahead for Jack Wilshere as well (as was said last season and the season before) who hasn't reached his potential yet; and although injuries haven't helped it's getting to the point where he should be at his peak but worryingly for both his club and country, he just hasn't seemed to reach that yet.
Mr Wenger has had another fantastic summer of business so far this year with Southampton's Calum Chambers, David Ospina, Debuchy and (in my opinion most excitingly) Alexis Sanchez. Pretty much a textbook transfer window: they had Sagna leave and replaced him, poached a reliable goalkeeper (for that part of the year that Szczesny's form wavers and no-one knows why), acquired a flexible and talented English defensive talent, as well as nabbing yet another attacking player in a fantastic deal from La Liga.
The only piece of the (arguably) incomplete puzzle is the hole that was left almost a decade ago (!) by one Patrick Viera. If Arsenal can acquire a driven, aggressive and strong midfielder who can make the opposition think twice before gunning forwards (Khedira being a rumour that should have fans salivating) then it would take some of the pressure of the other players who aren't naturally defensive.
This season, providing injuries are kind, I believe Arsenal will be title challengers and will be surprised if they don't finish in the top three at least. Any team that has a midfield with the creative talents and goalscoring threats provided by Wilshire, Ramsey, Özil, Santi Carzola and Arteta is going to cause problems.
Furthermore, I'm excited to see the younger how up-and-coming players like Sanogo, Chambers and Oxlade-Chamberlain do. The Gunners ended their trophy drought last season and started this one off on the right foot by dominating current league champs Manchester City in a 3-0 win for the Community Shield. There's no question they have the talent, but can they go the distance.
Aston Villa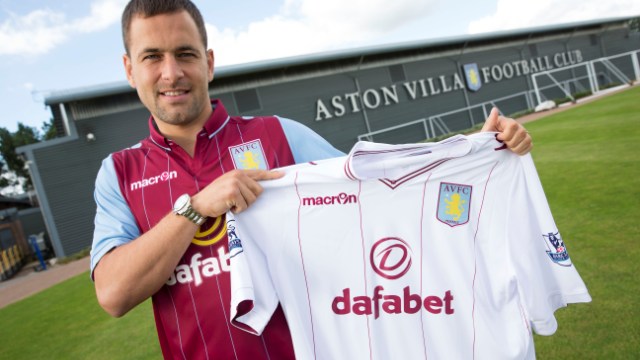 Two seasons ago, Aston Villa suffered horrendous losses (nearing double figures) in more than one of their games. Defensive leaks were common and while Benteke was providing a goal-scoring threat the team never looked that potent.
However, many (myself included) were of the opinion that manager Paul Lambert was building a young team who gel as a team and grow next season…. That didn't really happen. Prospects like Ciaran Clark, Nathan Baker and Andreas Weimann haven't, as of yet, really repaid the faith that Lambert has shown in them by picking them over the more 'tried and tested' options in his squad. Players like Ron '-crete' Vlaar, Christian Benteke and Fabian Delph have proved themselves though and hopefully for the 'Villains' Jores Okore and Leandro Bacuna will settle, avoid injury and provide more consistent performances.
On a managerial front, Roy Keane has been brought in to 'assist', because nothing says we trust you more than one of football's most legendarily aggressive players appointed to help you. Above managerial level the chairmen/owner Randy Lerner also announced his intentions to sell earlier this year and with no buyers as of yet, I wouldn't count on a great deal of investment or money to be spent this season if you're a Villa fan.
Paul Lambert has countered criticisms that he uses too many youth players by looking to bring in some experience this window with experienced Premier League players Philippe Senderos, Joe Cole and Kieran Richardson all signed. Aly Cisshoko disappointed during his loan at Liverpool last season, but has got the physical and technical attributes to be a much needed Villa defensive tank sprinting down the line. However, it's fair to say that Aston Villa fans will be significantly underwhelmed if these are their only signings, considering the former of those four alone have a combined age of 90 and their best days behind them.
In the coming season I expect Aston Villa to be averaging around the bottom of the league table. I'd make the case that "they're too big to be relegated" but for those who think like that: Newcastle in 2009, say no more. Simply, put Villa don't have the players to be performing at a mid-table position and while I am all for Lambert's principles of getting the younger players some Premier League experience as opposed to waiting for club mainstays to age and then hoping for the best; at the moment the younger players have frequently not been playing well enough to justify their position in the first team.
Burnley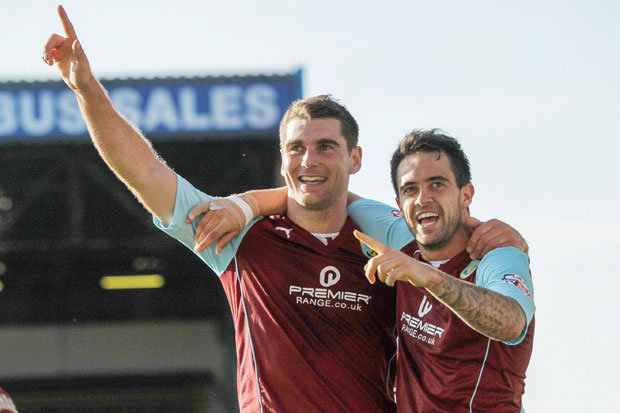 At the start of last season I don't think many would have picked Burnley to have qualified for automatic promotion over other teams such as Wigan, Derby County and QPR, but they had one of, if not, the best defences in the league. On top of their defensive talents Burnley has a proven strike partnership in Danny Ings and Sam Vokes.
However, the Premier League is a whole new…err…league to the championship and it's going to be a lot more difficult to keep Premier League standard strikers at bay while Ings and Vokes aren't going to be getting the same number or level of opportunities at the other end of the pitch as they were last time around. Burnley have managed to keep hold of their first team which should encourage and continue the team spirit that helped see them succeed last year.
Manager Sean Dyche has spent money stringently and intelligently this summer being keen to ensure that Burnley don't throw away money they can't afford to. Recruiting Michael Kightly, Matt Taylor and Steven Reid may be a far cry from calling in the A-Team but they all bring valuable league experience to a squad that probably needs it. Sam Vokes is still out with an injury and as such Lukas Jutkiewicz has been signed from Middlesbrough for a fee of £1.5 million to replace him and then presumably fight for a place afterwards. Goalkeeper Matthew Gilks has been signed on a free from Blackpool and Marvin Sordell has also joined from Bolton.
None of these transfers are going to be the envy of most Premier League teams, but Burnley have strengthened their team and provided themselves with more rotation options, which will be needed for the season to come. However, I think Burnley could do with a 'marquee' signing, not necessarily a big expensive name but someone who has proven Premier League experience and could benefit Burnley's style of play. Ex-Hammer left-back Matt Taylor is probably as close as the Clarets should expect but someone like Scott Parker of newly relegated Fulham could fit right in nicely.
Many will expect Burnley to go back down again this year, but I'm quietly confident. Dyche is a good manager and if the team can maintain the determination and focus that saw them promoted last season, they should be able to get the results needed to keep their heads above water. I'm not saying they'll set the whole league alight, but they're a team that works well together and in a league where the teams at the bottom of the table are frequently the ones who can't gel, it makes sense that they can perform consistently; it just remains to be seen if their consistent performances are going to be good enough at this level.
Chelsea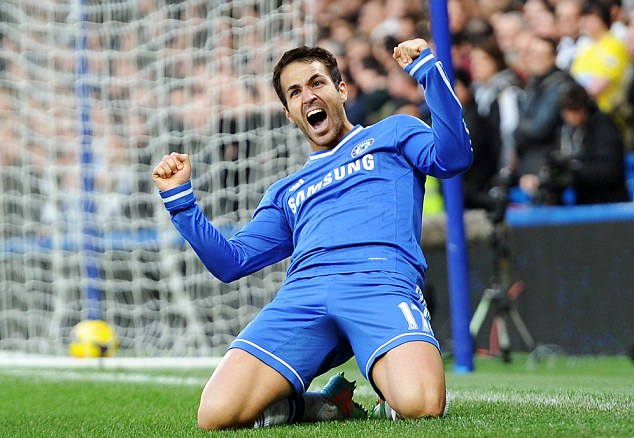 Jose, oh Jose. I can't be the only one who thought there was something wrong when 'The Special One' returned at the start of last season only to announce that he was 'The Happy One' now. The swagger was gone. I'm with so many people out there that don't like Chelsea, but can't dislike Mr Mourinho, he's like Darth Vader with charisma: you should hate him, but you just can't bring yourself to.
Last season Chelsea were many people's favourites to win the league, but considering the strange and unbalanced squad they had I was among the sceptics. Historically, Mourinho favours squads on the small side and with the number of attacking midfielders he has you have to believe some aren't going to make the cut, see Mata. The reason Chelsea were made favourites to win by many last year was because of the 'Mourinho effect'. He is a proven league and cup winner, fiercely loyal to players he likes and players who play under him usually seem to like him; unless you play for Real Madrid.
At this point I'd imagine that most of Chelsea's first team signings are done, as I said before some players shall probably leave but so far we have seen the arrival of Felipe Luis, Cesc Fabregas, Diego Costa and the former Chelsea talisman Didier Drogba. That's a left back, another attacking midfielder and two strikers, all for a grand total of around £82,000,000; admittedly this is offset by Chelsea selling Romelu Lukaku, Demba Ba and David Luiz for a whopping £76,000,000. Chelsea have to date spent around £6,000,000; how's that for balancing the books?
All of this means that Chelsea have money to spend, not that they ever don't. If I had to suggest an area to spend on I'd maybe suggest a quality centre-back, simply because John Terry can't have long left in him, whether age gets him, his girlfriend's husband catches him in the act, or he finally gets pulled up on his choice of words.
It's almost a cliché at this point but I think that Chelsea will probably win it this year. Jose's either finished remodelling his squad or will have remodelled it by the end of the window, he has two of the world's greatest goalkeepers and more attackers than a lunchtime school football game. Besides maybe Arsené Wenger, no manager in this league understands more what it takes to win it. Pellegrini has one league win under his belt, but Mourinho is always the guy to beat.
Last year his squad wasn't clinical enough and while critics would argue that Diego Costa only has one good season of football under his belt, he fits the Mourinho mould to a tee. Physical, intimidating and dirty as they come. Lord help your teams back line.
Crystal Palace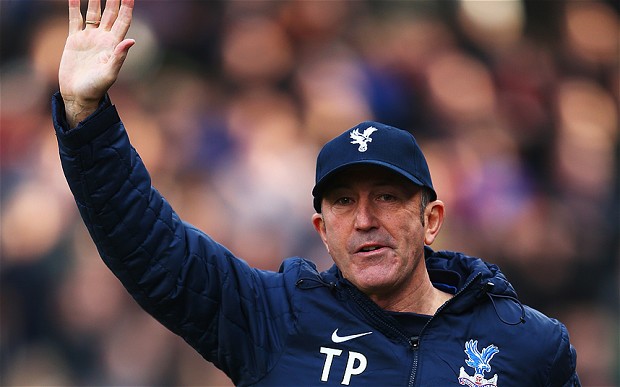 Last season's surprise team finished in a comfortable mid-table position and beat several teams that they shouldn't have been able to touch. Tony Pulis worked wonders and despite his team finishing overall with a goal difference of -15 his team conceded the 7th least goals in the league. That may not sound great but to put that in perspective the teams who conceded less were: Manchester City, Chelsea, Arsenal, Manchester United and Southampton. Each of those teams could probably buy the entire Palace team without breaking a sweat (assuming we're talking about the 2014 Southampton who have sold half their team).
The problem with Crystal Palace was that they didn't score enough, which may sound harsh from a team that came back from 0-3 to score 3 in under 10 minutes, including a brace from Dwight Gayle. That aside, the stats don't lie and Palace scored the 3rd least goals in the league, only relegated teams Norwich and Cardiff scored less. Statistics aside, Crystal Palace has improved its home ground of Selhurst Park and training facilities – signs of a club not willing to suffer from the fabled 'second season syndrome'.
The transfer market has been cheap and quiet for the Eagles, which doesn't sound exciting but probably isn't a bad thing. They've done some sensible business and improved their defence with the experienced and reliable Brede Hangeland from relegated Fulham ,who was an absolute steal on a free transfer, as well as young Martin Kelly from Liverpool for an undisclosed fee. Other than that they've strengthened their attacking options with Frazier Campbell for £900,000 and goalkeeper Chris Kettings from Blackpool on a free transfer.
All great investments, considering the price and all avoiding the typical mid-table team decision to spend too much on a player the team can't afford, see Norwich and Ricky Van-Wolfswinkel. That being said, I think that Palace could benefit from a quality striker upfront, with none of Gayle, Murray, Chamakh or Campbell fitting the bill as a 'regular goalscorer'. However, Crystal Palace are a well-rounded team with some good quality in there.
Tony Pulis knows a lot about finishing mid-table from his lengthy tenure with Stoke and I think Palace fans would be more than happy to settle for another mid-table finish this year. They've built up a profile and clearly made some money off their end of season table position last year, if they can do the same again this year then I think they can look ahead to Europe in another season or so.
More importantly, if they can stay up again this year they could also convince a few footballers of European competition quality to join. Those are some big 'ifs' though. I'm predicting Crystal Palace will finish a little lower than they did this season, simply because of the money other clubs have to spend in comparison, but will overall maintain a mid-table league position.
UPDATE: Pulis has just left Palace "by mutual consent". Bad decision by the Palace board, especially this close to the opening weekend. Unless they can get a quality manager in who works his magic quickly and bring in some quality signings, Palace are going belly up.
UPDATE 2: Apparently Pulis left because the board wouldn't allocate him any more funds. Wouldn't count on those extra signings then.