Premier League footballers being in the headlines for all the wrong reasons is nothing that new, but it's been a while since any of them have been accused of beating up their girlfriends I think.
Featured Image VIA
Liverpool left back Jon Flanagan has changed all that though by today appearing in court and admitting to kicking and attacking his girlfriend Rachael Wall in a Liverpool city centre incident on December 22nd. Apparently the pair of them were drunk and the attack featured significant violence and left Ms Wall with several injuries.
However, despite this the pair are still together and this will be taken into account when Flanagan is handed his sentence after he plead guilty in court today. That'll happen on January 17th but he's already been told that it'll be some form of community service rather than a custodial sentence. I guess being a Premier League footballer will help you out with that one.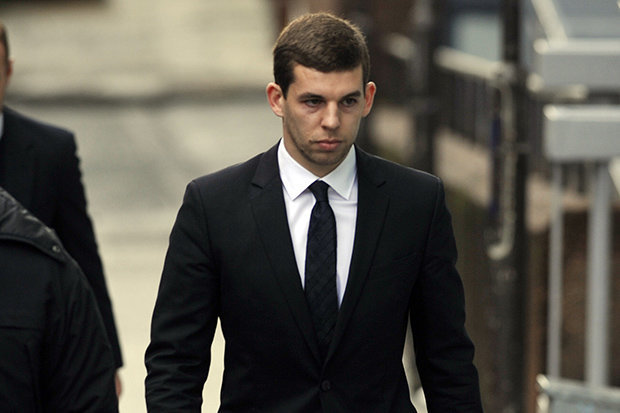 Liverpool FC said the following:
The club has been made aware of an alleged incident involving a member of the first team playing squad.

We will be making no further comment on the matter while the process is ongoing with the relevant authorities.
Really useful. Flanagan has only played once this season during the League Cup when Liverpool lost to Leicester, so it looks like his future is probably away from them anyway. Who knows how his career will be affected now everyone knows that he beats up his girlfriend though?
For more of the same, check out this genuinely disturbing video of a Russian guy beating up his girlfriend after she attacked him. At least Flanagan didn't do anything like that. I hope.