In news that is definitely not going to cause any arguments and meltdowns in the online world, it looks as though there is a 'pregnant man' emoji on the horizon – you know, for all those occasions where a pregnant man emoji would have been perfect for the chat and you cursed the heavens because it never existed.
At first look, the emoji appears to signify someone having eaten too much street food and needing to take an explosive diarrhea shit, but nope – pregnant man, apparently: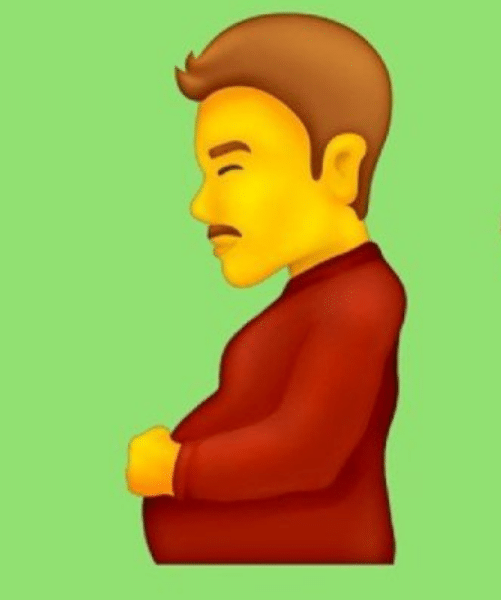 The list of incoming emojis also features a handshake featuring different skin tones, a person biting their lip, and a person who can barely watch…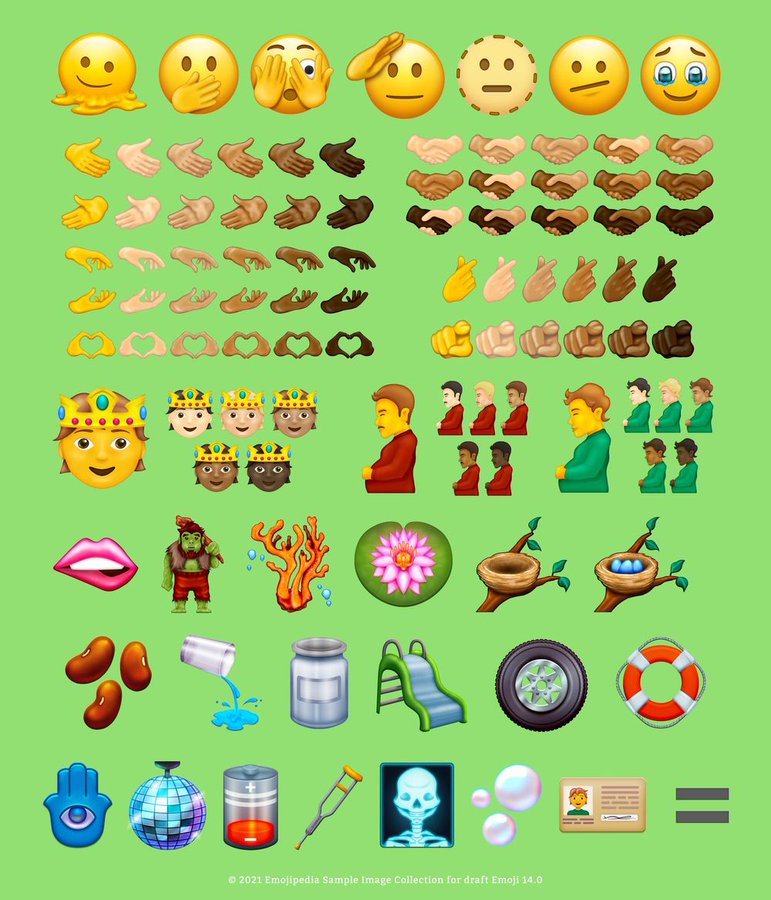 Everyone on Twitter is in total agreement that the inclusion of a pregnant man emoji is a really progressive and positive move towards the acceptance of gender diversity and identity worldwide. Haha, just kidding. Reaction was mixed, at best…
I just saw the pregnant man emoji and can't stop thinking about how technology was a mistake.

— Cassandra Fairbanks (@CassandraRules) July 15, 2021
Love love love this!

We've been crying out for a pregnant man emoji for years so thank you for finally listening.

All the pregnant men I know are buzzing with this and can't wait to use it!

— Nadia 🦲 (@nadia_7xffx7) July 16, 2021
I'm pretty sure I can't get pregnant as a man. Or if I can I was lied to in biology lesson's

— Alex Brindley (@AjBrindley) July 16, 2021
It looks more like a "you fat ba**ard" emoji. That contented, yet pained, moment after a full Magaluf gut-buster, Xmas dinner with all the trimmings, or perhaps a late-night lamb bhuna, buttressed with 4-5 Kingfishers

— Martin Daubney (@MartinDaubney) July 16, 2021
Excellent!! Two wonderful new emojis to wind up Brexit voters. Can't wait to use them 😀

— Irrefutably Wright (@kingswing72) July 16, 2021
When is this brainwashing bullshit going to end. What was wrong in being normal

— John Davies (@JohnDav60304357) July 16, 2021
not only is it becoming more increasing of ridiculous identity politics, an obvious argument would be it is dangerous to normalise this kind of thing as it will deeply confuse kids of certain ages. Last time I checked the only male species that can get pregnant is a seahorse

— Mikey007 (@MichaelHohenst1) July 16, 2021
Welp, looks like it's coming whether people agree with it or not. Still, I just can't help but think it will be used about .0001% of the time to describe a 'pregnant trans man' and 99.999% of the time by straight dudes talking about the huge burrito they just ate.
Expect this story to hit the news cycle again once the pregnant man emoji is installed on people's devices, with another round of purely civilised debate and polite disagreement online. The maddest part is that if you never read about it, you probably wouldn't even know it was a pregnant man emoji in the first place. Happy texting, everybody!
To meet the polyamorous man who is on a mission to get both his wives 'pregnant at the same time', click HERE. Good luck with that one, buddy.