Children are being tricked into watching disturbing YouTube videos disguised as their favourite cartoons, thanks to a new wave of sneaky internet trolls.
Featured Image VIA
Some of these videos can be watched through YouTube Kids – an automated app that is supposed to filter out inappropriate videos.
The clips look like normal children's cartoons featuring Peppa Pig, Doc McStuffins and Thomas the Tank Engine, but feature horrific scenes including one where Peppa Pig has her teeth brutally pulled out to the sound of children screaming and crying.
Another clip depicts Peppa Pig and a friend deliberately burning a house down with someone trapped inside it.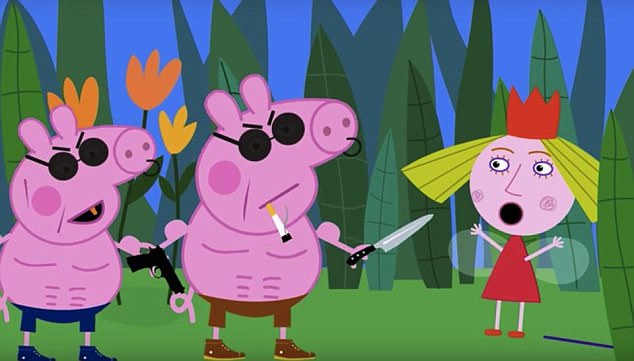 One channel, called Smile Kids TV, includes a video of a popular Disney Junior cartoon called 'Doc McStuffins Drink Sex Medicine Full Episodes'.
It shows the lead character being injected with needles, covered in blood and throwing stones at neighbour's homes. Lovely.
Obviously it is absolutely NOT cool for pranksters to do things like this, but at the same time – it is kinda funny. I mean just the idea that some internet troll took the time to trick little kids into watching Peppa Pig as a homicidal arsonist is pretty amusing. There's also nothing kids hate more than going to the dentist so the idea of them watching their favourite cartoon character have an absolutely hellish time there does tickle the old funny bone.
After all, we don't get to choose what we laugh at. Like the time this grandma received a pile of chimpanzee poop right to the face.