Pot Noodle are giving away one of the most awesome prizes in history with this latest competition where they're offering to pay a whole year of your university fees – enter via Facebook here. I know when I went to university this would have made a real difference (and I wouldn't still be in student debt now) but now that fees are even more expensive, I can see this competition being even more attractive for the current student population.
You will become the first official Pot Noodle Scholar, have the opportunity to live life as the supreme Pot Noodle ambassador on your campus, be thrown an epic party and pretty much live the ultimate university life. I imagine that most students know how great Pot Noodles are – they're cheap, easy and delicious – but just in case they don't, you'll be living a Pot Noodle branded life. Pretty much everything you own will be emblazoned with the Pot Noodle logo – your t-shirts, trainers, bus pass, bed sheets and even condoms (make sure you use these fresher, seriously) – and you'll also organise and lead various on-campus activities throughout the year.
If you play your cards right, you'll probably develop into a bit of a legend on campus and need to ask for a few more Pot Noodle condoms if you know what I mean.
☛ More Condoms: The Condom Durability Test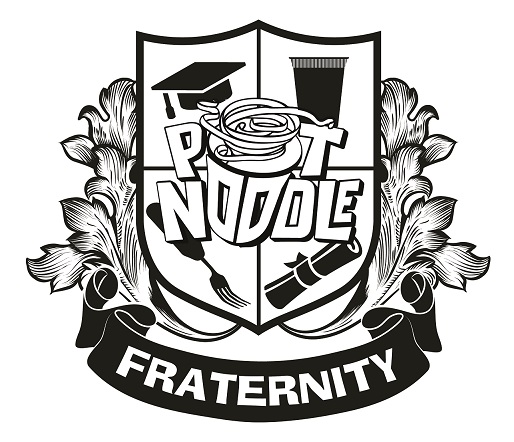 There will be one grand prize winner who will have their university debt cut by up to 9K with their 2013/2014 fees paid for them but also nine runners up who will become members of the Pot Noodle Fraternity and will lead various Pot Noodle events on their campuses. Both the Scholar and Fraternity members will receive a cash reward for every campus challenge they complete, so it's well worth being a member even if you don't win the grand prize.
You have to enter the competition via Facebook here and a shortlist of 20 entrants will eventually be drawn up. The public will then be asked to vote on their favourite entries and this number will be whittled down to ten, who will form the Pot Noodle Fraternity but will then have to compete against each other in order to be the Pot Noodle Scholar. Good luck.
You can find out more about the competition by checking out the Pot Noodle Facebook Page or following them on Twitter @Pot_Noodle, and follow the competition status using the hashtag #PotNoodleScholar.
☛ More Students: Teachers Dancing Behind Students In Acts Of Revenge