It's being reported that a 17 year old Austrian girl who left her family home to join ISIS has been brutally beaten to death after she tried to escape the terrorist organisation.
Samra Kesinovic, and her friend Sabina Selimovic, 16, had fled from Vienna to Syria in April 2014 and both allegedly married Islamic State militants shortly after arrival. The two couples were forced to live in the same room together and the two girls were regularly used as poster girls for recruitment for ISIS.
They are both daughters of Bosnian immigrants and left a note with their family when they left last year, warning them not to look for them because they were going to serve and die for Allah. Apparently a Bosnian Islamic preacher named Mirsad O, known by the Islamic name of 'Ebu Tejma, is responsible for brainwashing them, although he has denied the claims.
Featured Image VIA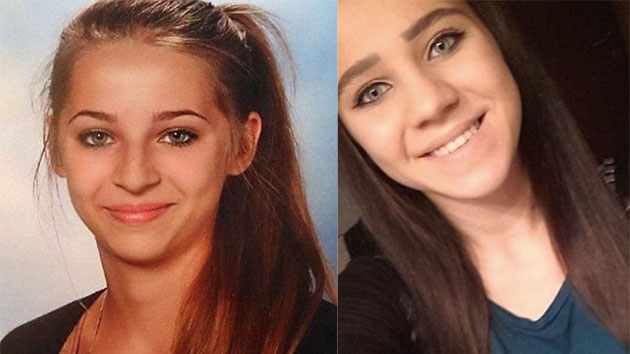 Images VIA 
The two girls often appeared in what can sickeningly be described as promotional material for the terrorist group, being photograhped wearing Islamic headbands and brandishing Kalashnikov rifles surrounded by masked male jihadists. Sabina also wrote to Paris Match via text message saying how happy she was in Raqqa:
Here I can really be free.

I can practice my religion.

I couldn't do that in Vienna.
However, with the latest reports of the girls' deaths, it's thought that these messages were sent under duress and probably with a gun pointing at her head. Indeed, ISIS was criticised at the time for not allowing an interview with the girls to take place in a neutral location if they were so insistent on proving their legitimacy.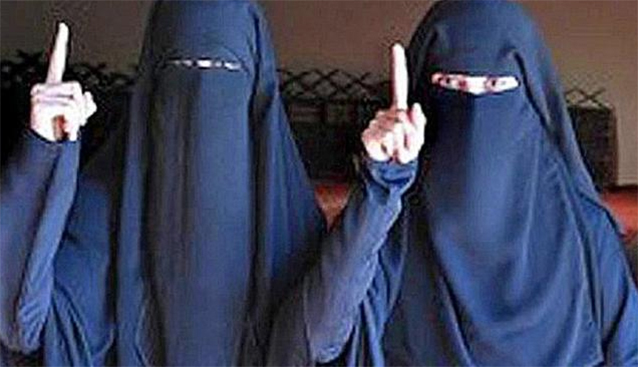 Here's what David Scharia, a senior Israeli expert of the United Nations Security Council's Counter-Terrorism Committee, had to say about the death of the girls earlier this year:
We received information just recently about two 15-year-old girls, of Bosnian origin, who left Austria.

Both were recruited by Islamic State. One was killed in the fighting in Syria, the other has disappeared.

She is now thought dead after a Tunisian woman who lived with both girls stated that her husband had brutally beaten her to death when she had tried to escape the city.
Can't really argue with that I suppose. RIP. But perhaps if you didn't go and join a terrorist organisation who openly abuse women then this wouldn't have happened? If you're thinking about doing anything like that, make sure you're 100% sure you want to do it and aware of the consequences before you go committing, otherwise you might end up like this.
Let's hope everyone involved with ISIS gets blow to smithereens like this guy very soon in any case.