In this edgy and dark photo series, photographer Robert Harrison and chef Robbie Postma combine their talents for a collection of photos that is truly creepy as fuck. Wanting to take the viewer on a journey about the origins of a menu, in their words, the dishes are served as close as you can get to a chef's mind, on their face.
Images VIA
The full menu series of images begins with a course of vegetables mummifying the chef's face, followed by a monstrous course of seafood including octopus ink and suckles, lobster, sea urchin and razor clams to create an intense and nightmarish vision, which when coming at it from the horror of butchering another animal to eat them, is a pretty transparent look.
Followed by wine and meat courses, the meal is finished off with a desert and coffee. Technically it's something else, with every grain of rice and coffee bean meticulously placed. When viewed together the troupe of raw ingredients on the chef's face, it presents a team of terrors not seen since Hellraiser's Cenobites.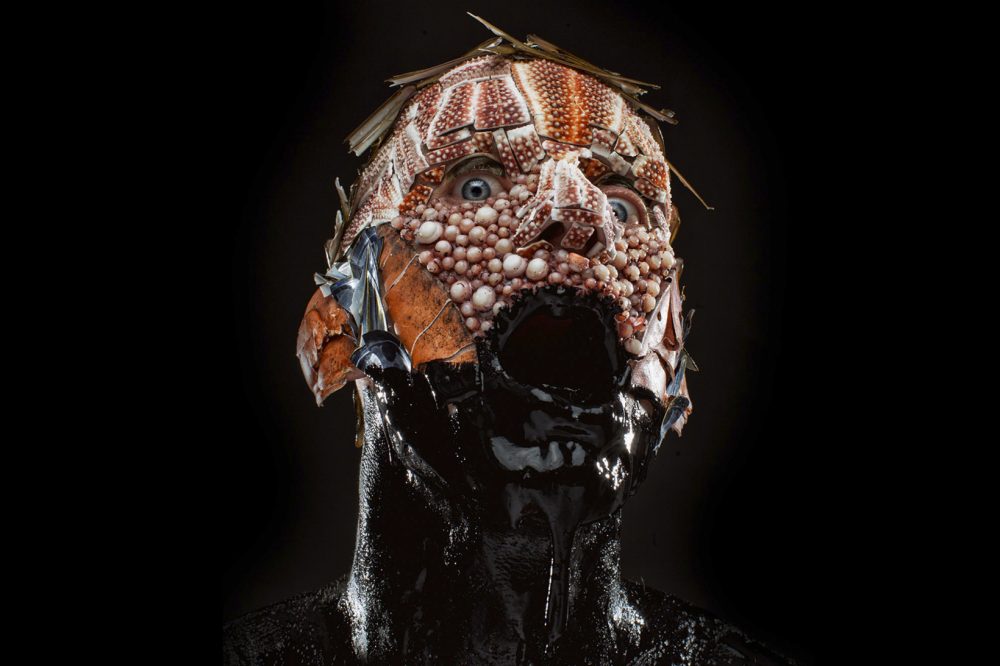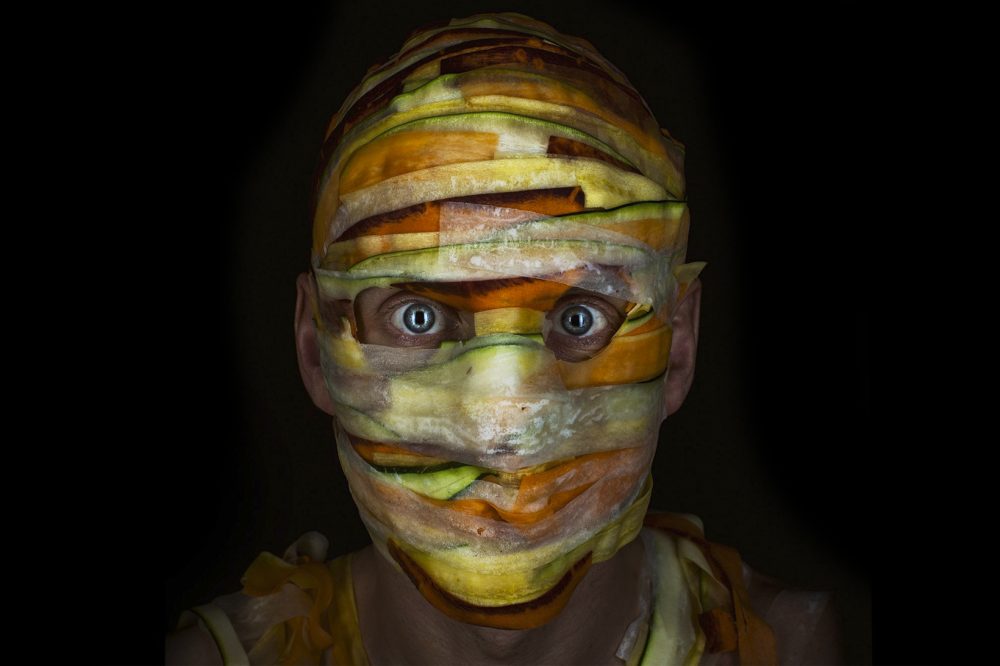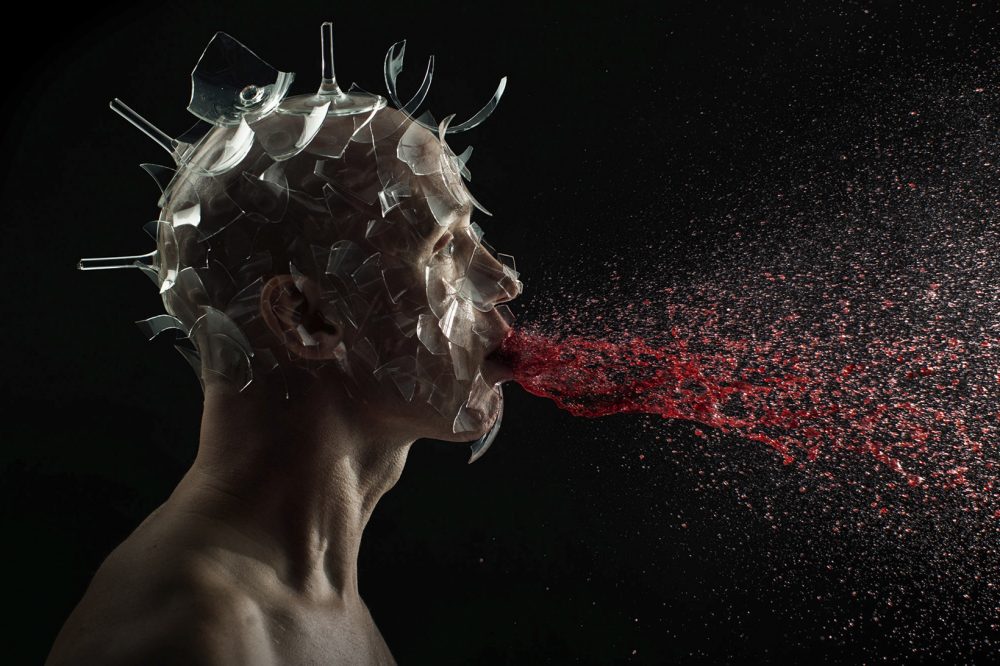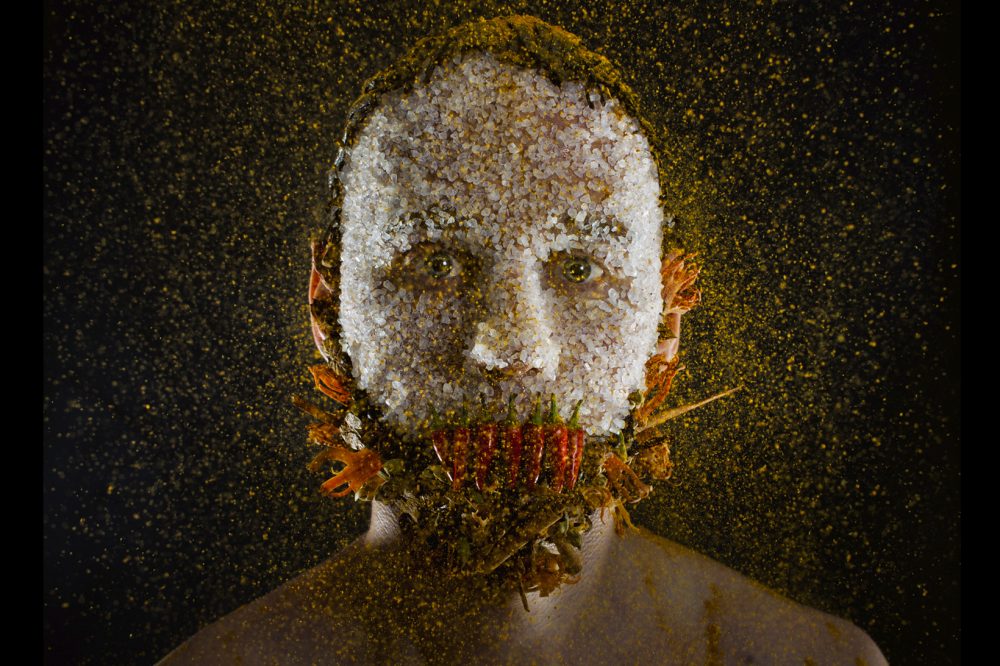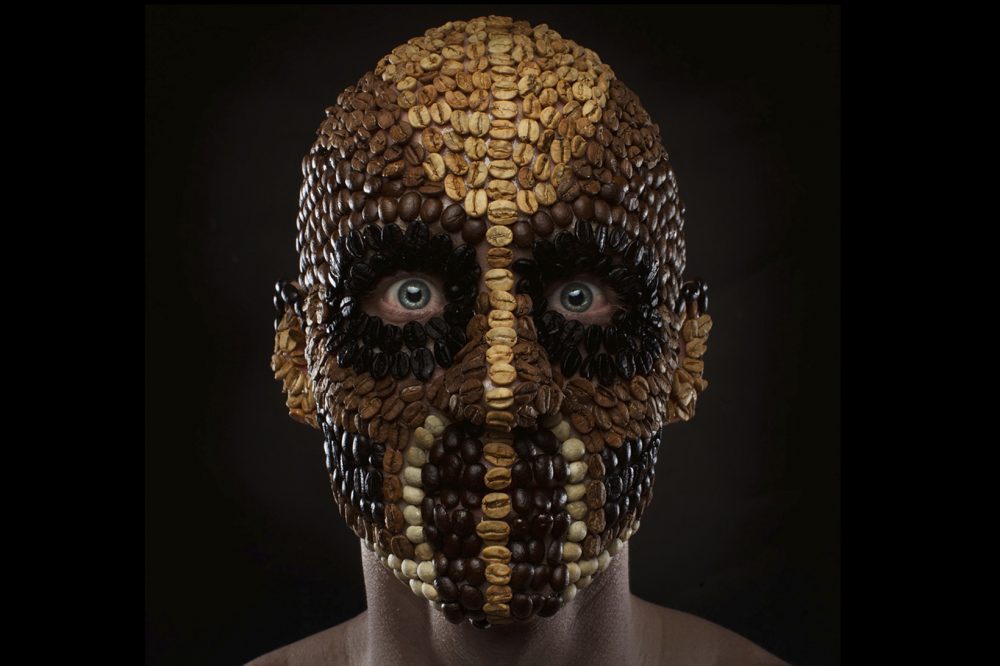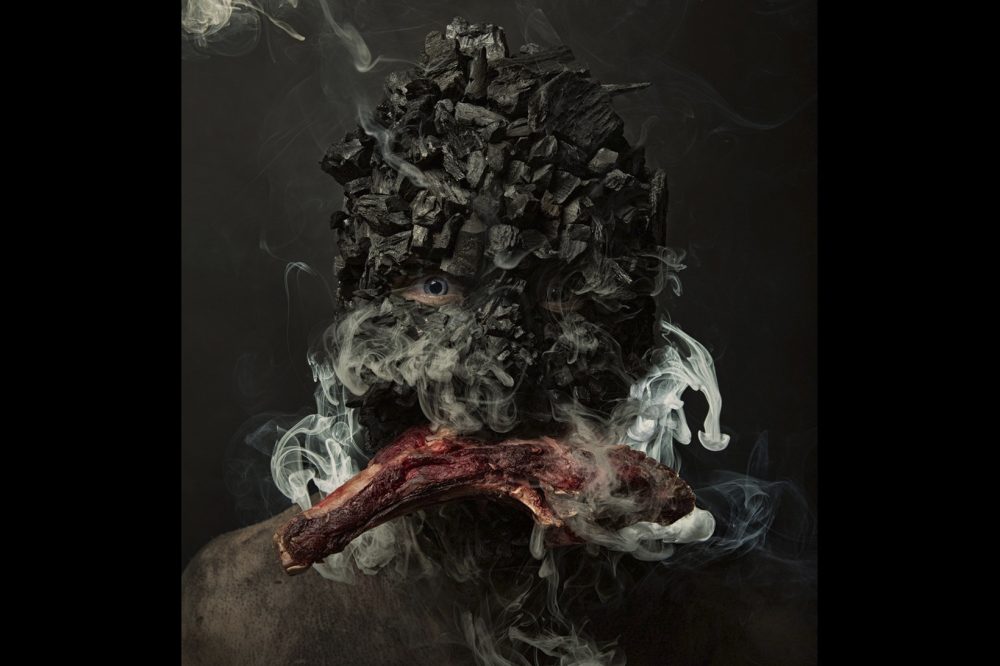 For more creepy photo sets, check out these ones that look at the barbaric methods used in a 19th century mental asylum.