We've all seen those videos of people experiencing VR porn and wondered what it would be like to experience it full on and if you've got a VR headset then today is your lucky day. That's because PornHub has just launched a free virtual reality channel that you can access anywhere in the world.
Featured Image VIA
According to Gizmodo, it's absolutely wild:
It is a weird, wild ride. I tested out the new site using both iOS and Android setups and a couple different headsets. The video I saw was not exactly virtual reality as the footage wasn't entirely 3D. Pornhub does say that the new channel will have lots of full 360-degree content, so you really feel like you're in some San Bernardino McMansion having sex with a stranger.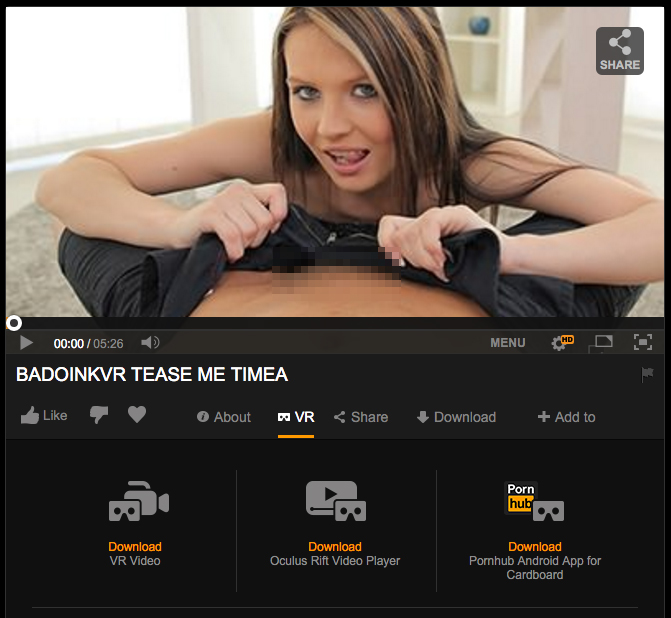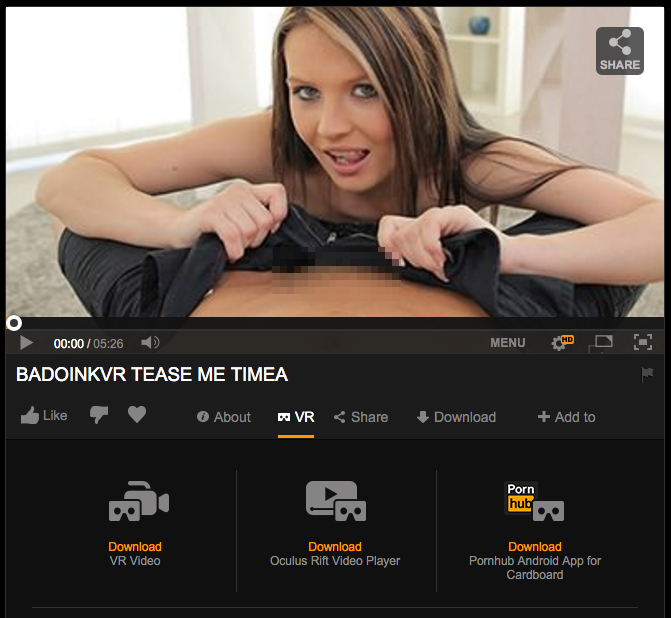 Images VIA
Feel might be the wrong word. It certainly looks like you're there, though the resolution on the demo video that I saw was blurry at best. At worst, the perspective seemed a little skewed, such that at times, the female actress looked like a giant. Not my thing, but I'm sure somebody in this twisted world would love to fuck a 50-foot-tall woman. It's also worth pointing out that the demo only offered the man's perspective, so I hope the final library is less gender normative.
Sounds er, interesting I guess? I mean look at that picture above – who wouldn't get excited about a virtual reality woman tugging at your virtual reality jeans because she wanted to suck your virtual reality dick?
Unfortunately I don't have a VR headset (seriously, I don't) so haven't been able to try it out, but I've heard it's easy enough if you head over to PornHub. If you sign up they're also giving away 10,000 Google Cardboard like devices too, so you might not even have to splash out on a fancy headset to experience it. I would be so lucky.
If you're sceptical, check out what these people look like the first time they experienced it and I'm sure that you'll be eager to head over there.