A porn star who took a job at Taco Bell amid the coronavirus pandemic says she was fired after a "God-fearing" colleague recognised and complained about her.
Featured Image VIA
Lonna Wells, 33, started working at the fast food restaurant's only Newport, Arkansas, location after she stopped performing in porn shoots to avoid catching Covid, reports The Daily Beast. Very sensible!
But according to Wells, she had been on the job less than a week when a co-worker filed a formal complaint about her featuring in internet porn and she was fired. That doesn't sound very fair, does it?
I'm raising money for Wrongfully Fired By Taco Bell. Click to Donate https://t.co/dDyDcno251

— Lonna Wells 💋 #AVNAWARDS2021 (@Lonna87XXX) January 20, 2021
Lorna has now set up a GoFundMe page, in which she breaks down what happened:
My name is Lonna Wells. You may know me from adult entertainment sites or just as a friend or my social media presence. I am a content creator and a cam performer. I took a job at my local Taco Bell to make ends meet during this pandemic and to have something to replace the shoots that were cancelled due to covid-19. During my interview, I was very up front about the work that I did and had been doing since 2017. I was very thorough about doing adult work on the internet and about why I was needing the job. A little over a week later, a disgruntled employee filed a complaint with my manager. She used religion and christianity to push adult work like I was Satan in a drive thru window. Where I live at in Arkansas, we are still considered the Bible belt and this type of work is frowned upon. After a week to a week and a half of being employed, I received a phone call 30 minutes before clock in time that I was let go. After asking why, it was explained that they thought having me work for them would be bad for business and let me know that there was a complaint made.
Well, if it's true that Lonna Wells was sacked from her job at Taco Bell because of her porn star past, then I think Taco Bell either need to re-hire her or sort her out with a lifetime supply of tacos at the very least! An apology wouldn't go amiss either. I mean you can't go around firing Taco Bell employees because they flash their own tacos on camera in their spare time, can you? It really isn't any of Taco Bell's business.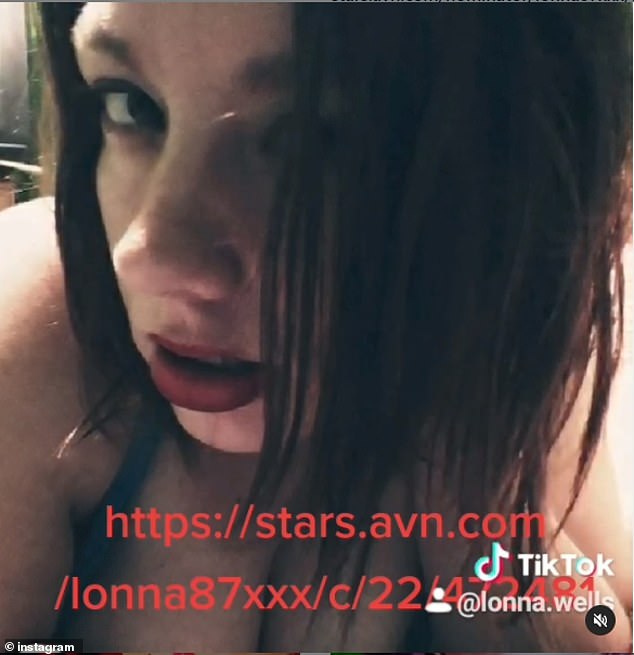 Admittedly I haven't seen any of the Lonna Wells content that apparently outraged her co-workers (yet), but as long as she's not filming her porn videos inside their restaurants or while wearing their uniform, I don't really see what the issue is.
There are two sides to every story though, and sure enough Taco Bell have released a statement in which they claim Lonna Wells was not sacked because of her porn past, but rather for breaking other rules:
Taco Bell team members come from diverse backgrounds and experiences and all are welcome into the Taco Bell family.

This former team member worked for a franchise location and the franchisee has informed us that the accusations made are not accurate and that she was instead terminated for violation of their policies and procedures.
Well, well, well. Who to believe? Was Lonna fired because she's an ex porn star or because she was a rubbish employee? We can't know for sure just yet. She's managed to rack up $2,136 thus far on her GoFundMe though, so not bad going from her perspective. Let porn stars live!
For Russian school teacher who was forced to quit after a website exposed her as a 'school girl porn star', click HERE.