In a world where accusations of sexual misconduct are fast becoming the norm – and with a good reason – you might be excused for thinking that this wasn't a common problem in the business of pornography for obvious reasons. Turns out you would be wrong.
Featured Image VIA
That's because possibly the most famous man involved with porn Ron Jeremy has been accused by over ten women across a thirty year period. These include the following:
Former adult film star Jennifer Steele alleges that Jeremy sexually assaulted her twice in 1997. Firstly he penetrated her during a photoshoot the two of them were involved in that stimulated sex, and then again later he raped her after they returned to their apartment.

Webcam model Ginger Banks has accused him of inappropriate groping.

Porn star Jay Taylor claims Jeremy digitally violated her at an expo in 2013.

Adult star Danica Dane accused Jeremy of sexual assault during an expo in 2014 – this was backed up by three of her friends.

Julia Ann has accused Jeremy of forcefully giving her a leg massage her consent in 2011.

A woman in Ann Arbor who has accused Jeremy of raping her in 1997.

Another woman accused him of groping and signing her breast without consent at an Expo.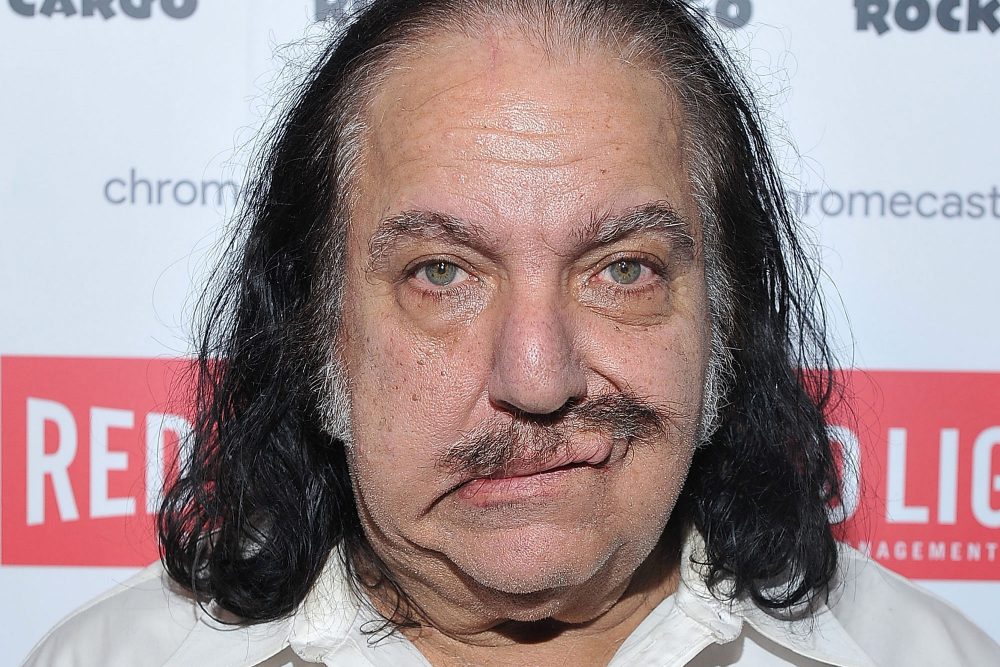 As a result of all of these allegations, Jeremy has now been banned from the upcoming AVN Adult Entertainment Expo and Awards in Las Vegas as a result as he's violated their 'code of conduct'. Jeremy himself denies the allegations during the following detailed interview in Rolling Stone magazine:
I have never and would never rape anyone.

I get paid to show up to these shows, events, and photo shoots and touch the people and they touch me.

hey want autographs, pictures, to flirt with me, physically grab me in different areas (usually my clothed penis), they ask me to touch them and many ask to have me sign their boobs.

When I take photos with fans and other performers at these conventions, signings or events, I do sometimes kiss people on the lips or the cheek, sign boobs or whatever they want. There is 'put on' flirting and touching for the photos.

This is exactly what people pay me for at conventions … If you watch these videos that Ginger Banks put out of me 'groping,' you see that everyone in the videos is laughing and 'groping' too. That I'm not running up to them, they come to me.

I have never been charged nor spent one day in court for any of this. And these are old allegations. Check, anything about me appearing in court or in jail, is public record… The police who looked into the groping charges have always said that they watch the video from the event or whatever and that I did nothing wrong or illegal. They then ask if I want to press charges against the people making false accusations. I never have.

But seriously, if you were going to be around Ron Jeremy, wouldn't you assume that I'd be a little bit touchy feely? Yes. This is what I do for a living. I am not Kevin Spacey, Louis C.K., Weinstein, or Cosby … If anyone was ever made to feel uncomfortable by ANY of our interactions, I'm deeply sorry. That was never my intention and it breaks my heart in half… I have never raped anyone. If anyone continues those claims, that is defamation. I will sue them in court.
Sounds like he's pretty adamant about his stance right there huh? Not sure how this one is going to go down, but when so many different women are coming out and accusing someone of something, you've got to think that at least one of them probably has a case.
I guess we'll see if any of these end up going to court. Until then, it would seem like Ron Jeremy is a marked man though.
For more Ron Jeremy, check out this horrifyingly realistic Ron Jeremy mask. Shudder.