If you ask a lot of guys out there about their hopes and dreams then, I'm fairly certain a bunch of them would say something lame like sleeping with a porn star and the good news for those guys is that Violet Myers is offering that opportunity for free.
Image VIA
Myers has shot to prominence in the past few year due to her resemblance to Mia Khalifa and friendly persona, regularly streaming herself on Twitch playing video games and interacting with fans. She's also gained notoriety for offering to sleep with fans if they allowed it to be filmed and placed online and she went into the process behind this on 'The Touchy Subject' podcast recently: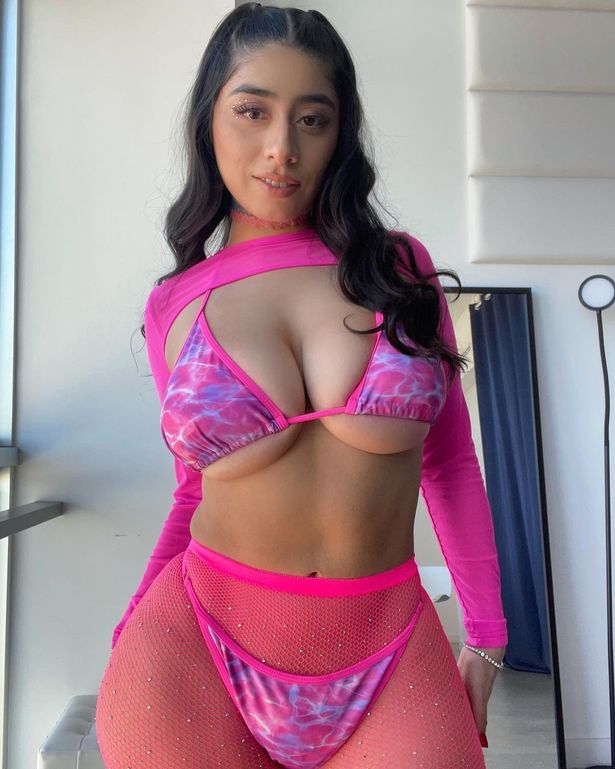 I was already doing f*** a fans but I wasn't filming it.

I would just get random AirBnBs and just f*** them in it.

I would tweet out like, 'who wants to f*** me at Exotica?' They would have to be tested and they would be cool with filming. I'd either have him film it, or I'd have one of my friends record it for us because of the POV angles, and they're just shaky and nervous.

When they meet me in person they're really anxious and it makes me anxious and I feel energy so I'm like, 'oh my god don't be nervous'. I'm already shy so I have to tell them not to overthink it.

Now I'm a bit more famous I've developed a questionnaire to sift through the high number of applications.

They would write their name, where they're from, are they willing to be on camera. They don't have to show their face, it's just their d**k but if they want to be on camera they can if they choose to be, but I just need your d**k.

I would look at it like a job application… They put their socials, their picture, I would have to because what if they're a psycho or something?

I will not respond to you if you're an anonymous page or if you have no pictures or anything because you're giving me creepy vibes.
I suppose that's fair enough, although it's quite icky that you have to fill out a form and then possibly be filmed in order to have sex with her. The whole process is icky and gross actually, but I guess there are no shortage of guys out there eager for the opportunity. Best of luck to her – and you – with it.
For more of the same, check out porn stars explaining their grossest on set experiences. Rank.