It's never nice discovering your significant other in bed with someone else – admittedly it hasn't ever happened to me but I imagine it's horrible – but I'm not sure if the best response to that situation is to stab them with a butter knife, however much rage you might be feeling in that instant.
Images VIA 
This is how porn star Bridget The Midget chose to react though, stabbing her boyfriend Jesse James in the leg with the knife at her love rival's home after changing her relationship status on Facebook to 'It's Complicated'. Didn't even know that you could still do that to be fair?
She then attacked Jesse's lover with the same weapon before throwing a BBQ grill out of the window of their house in Las Vegas. Bridget – real name Cheryl Murphy – then screamed the following at the pair: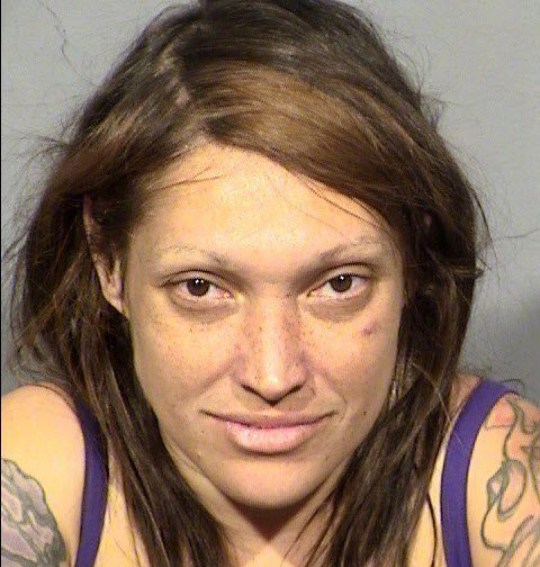 I have nothing more to lose, Jesse. You took it all from me.

There's blood everywhere, please call the cops.
Sounds like an absolute mess, and this is the situation that neighbours described as well. Cops arrived on the scene shortly afterwards on September 18th at 2:30 am and Bridget now faces charges of burglary while in possession of a deadly weapon, battery with use of a deadly weapon and assault with a deadly weapon.
She could face between two and fifteen years in jail for her misdemeanours, with her next court appearance scheduled for November 7th. Who knows what might happen to her, but probably best not to follow suit with her actions if the same thing ever happens to you.
For more of the same, check out an update about that crazy story regarding the adopted child who turned out to actually be an adult midget. Very strange.