I've taken a whole bunch of shits in my lifetime, but I don't think I've ever looked down into the toilet bowl while wiping my ass and thought 'man, that shit looks appetising'.
Featured Image VIA 
Apparently George Brown College graduate Lien Nguyen has a different reaction to her turds to me though, as she's opening the Poop Café Dessert Bar in Toronto this August. Situated in Koreatown, the restaurant has an all brown menu with all of the desserts resembling steaming piles of crap.
Lien said the following: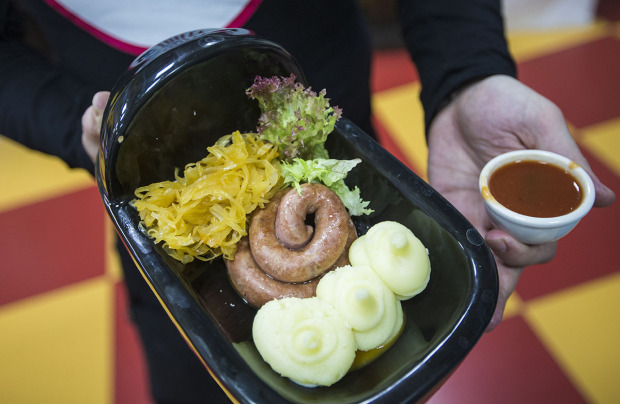 I'm trying to make poop cute.

I was visiting my mother in Taiwan and we visited a toilet themed cafe and I just loved it.

It's funny to put food and poop together; it's a great comparison. It stayed in my mind for a long time. As soon as I finished school, I said, 'OK, I'm going to bring the restaurant to Toronto.'

It's considered very disgusting, something you can't talk about when you're eating. I want to challenge that notion.

We'll be serving traditional Thai, Japanese and Korean desserts like patbingsoo (red beans with ice), as well as chocolate ice cream. Diners will sit on fake toilets and eat their food out of lavatory and urinal-shaped dishes.
Well, I wish her all the best with that but I don't think I could see myself rushing to check this place out. I mean I don't want to be eating something that looks like it came out of my ass served in a urinal when I go out for food, do you?
Still, I might be wrong – apparently restaurants like this are a big hit in the Far East. Go figure.
For more turds, here's a woman taking one while standing up in a busy hospital. Classy.