Ever since we first heard the words 'I'm Chris Hansen', regular people targeting and exposing paedophiles has pretty much been a part of the landscape – so much so that when a new video chronicling such events is released then it's not even that surprising.
Featured Image VIA
However, the police still aren't enamoured with the efforts of these vigilantes and have warned them to stop taking police matters into their own hands, even going as far as to recently arrest three men and two women in London on suspicion of falsely imprisoning someone and assaulting them. They've been released on bail pending further investigation.
Assistant chief constable Dan Vajzovic – who is involved in setting national police policy around paedophile hunting groups – said the following about the gangs: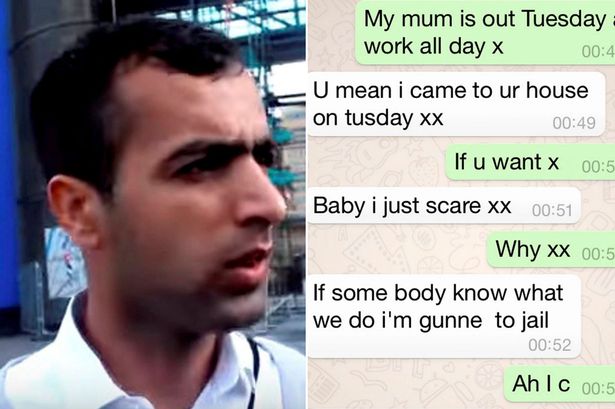 There are occasions when activist groups have carried out investigations and handed over evidence to the police and that has resulted in dangerous paedophiles being locked up.

However, our overall impression is that activist groups are not helpful to the policing operation for a range of reasons.

Some of the activities we've seen them carry out have resulted in people with mental health issues and others with learning difficulties being targeted. People are sometimes not actually paedophiles.
I mean yeah he has got a point there, but the cops are probably just as likely to screw up the operation as the paedophile hunters, and judging by the amount of YouTube videos out there it also looks as though a lot of them are pretty successful. Not sure where I stand on all this but it seems like the police can't catch all the paedophiles out there because they're dangerously understaffed, but again the concerns Vajzovic raises about people who aren't actually paedophiles being targeted are pretty legitimate. Just make sure I guess?
For more paedophile hunters, check out the rumours that Danny Dyer is set to become one. Seriously.