Police over in Ocean City, Maryland are under fire after they were filmed tasering a teenager while arresting him 'for vaping', even though he was following instructions and posed no threat whatsoever.
Footage shows Brian Everett Anderson with his hands raised as at least five officers surround him. They order him to take off his backpack and as he reaches down to do that, they blast him with a taser…
Police in Ocean City Maryland tasered a 17-year-old teenager after they accused him of vaping yesterday. pic.twitter.com/PVzagAV5i1

— Rebecca Kavanagh (@DrRJKavanagh) June 13, 2021
Bang out of order. Not only did they taser the lad for no reason, they then got on top of him, hogtied him and placed him in a police van.
The teenager who had his hands up and was not in any way physically interacting with police (let alone physically resisting) when he was tasered, collapsed unconscious on the ground, was then hogtied, and placed in a police van.

— Rebecca Kavanagh (@DrRJKavanagh) June 13, 2021
Look at that one cop grinning his face off as well. Funnily enough he doesn't look much older than the kid who got tasered…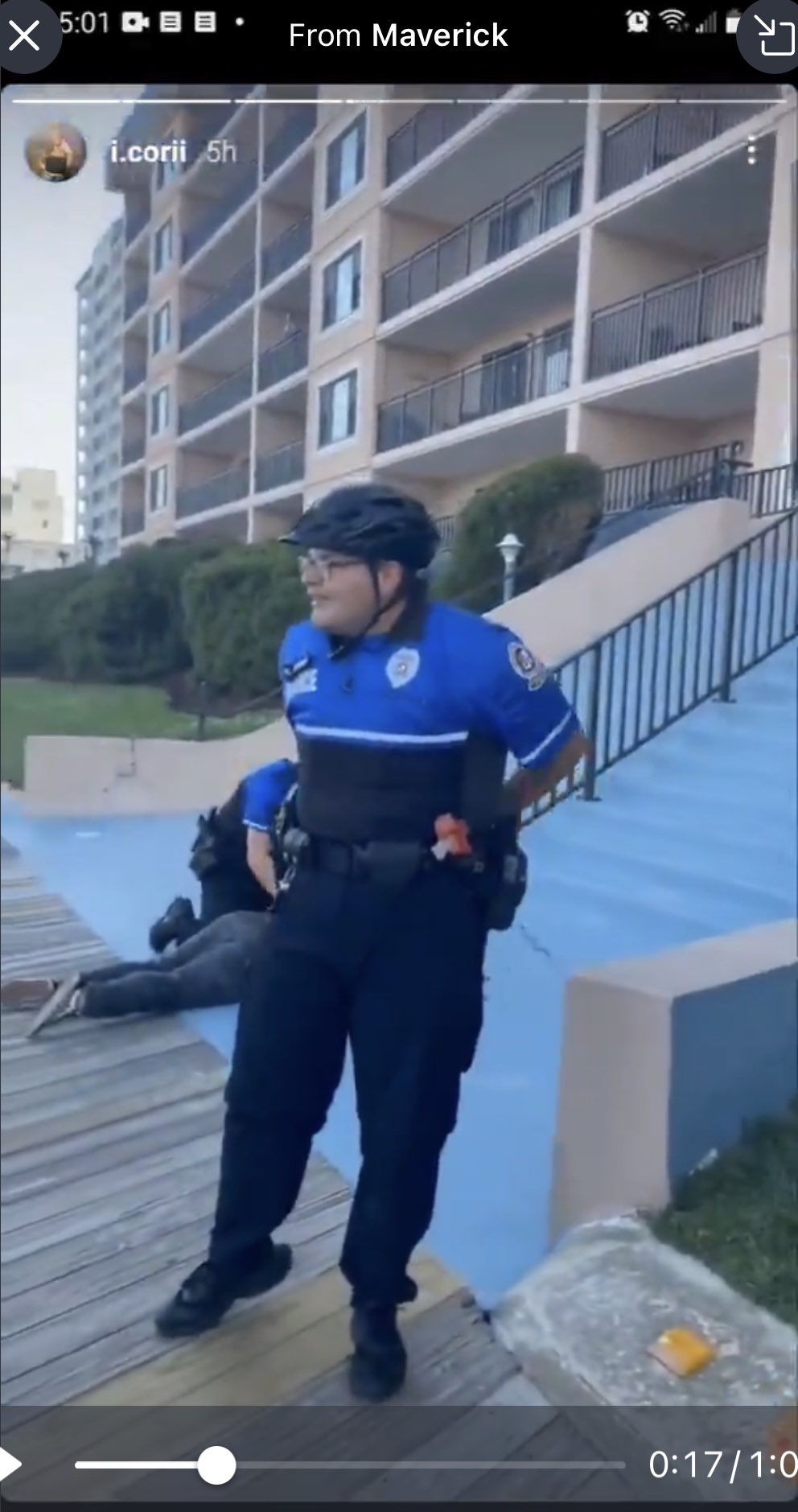 It's amazing that even after all the drama with George Floyd and the backlash that followed, cops over in America can still create these unjust situations even when they know it's all being captured on film. Really sucks for all the decent police officers out there that there's morons like this making them all look inept and/or corrupt.
As per The Independent, Ocean City put out a statement explaining officers "observed a large group vaping on the boardwalk," and informed them of "the local ordinance prohibiting smoking and vaping outside of the designated areas on the Boardwalk."
It continues…
As the group walked away, officers observed the same male start vaping again.

During the course of the interaction, the male refused to provide his proof of identification and became disorderly.

A large crowd of people began to form around the officers. The male was later identified as Brian Everett Anderson,19, Harrisburg, PA.

Officers attempted to place Anderson under arrest for failure to provide necessary identification for the violation of the local ordinance. Anderson began to resist arrest.

Brian Anderson was charged with disorderly conduct, resist/interfere with arrest, assault second degree, and failure to provide proof of identity.
No mention of a taser there, interestingly. However, it continues…
We are aware of the social media videos circulating regarding this incident.

Our officers are permitted to use force, per their training, to overcome exhibited resistance.
Well the footage doesn't exactly back up their side of the story, but of course we don't know what went on beforehand. Still seems like excessive force to me given the lad had his hands up and was clearly about to take his backpack off just like they asked him to. Was he being a nuisance/uncooperative before that? Maybe. So then why wait until he's complying to taser him?
Well anyway, just another day in America I suppose. Would also be very American if Brian ends up suing the Ocean City police and gets a massive payout from it. Definitely an avenue he'll be encouraged to pursue.
To watch a uni student headbutt a policeman and get tasered into oblivion, click HERE. Fair enough in that case.