More and more details are expected to emerge regarding just what happened in the horrific tragedy of the 39 dead bodies found in the back of a lorry over the coming weeks and the latest development is that the police are now on the hunt for two brothers that they believe could be connected to a worldwide human trafficking ring.
Featured Image VIA 
Police believe that 40 year old Ronan Hughes and his 34 year old brother Christopher are currently on the run somewhere in Northern Ireland and are appealing to anyone with information about their whereabouts to come forward. Here's what Detective Chief Superintendent Stuart Hooper: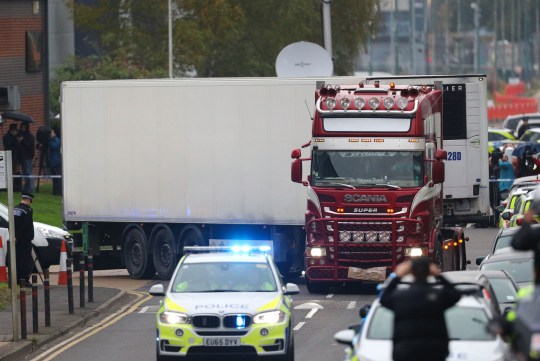 Finding and speaking to the Hughes brothers is crucial to our investigation.

At this time, we believe they are in Northern Ireland but they also have links to the Irish Republic.

If you know where they are or have any information about their whereabouts I need you to call my team.
Get in contact if you do I guess. It seems like there's going to be a load of twists and turns in this story before we finally get to the bottom of what happened, but hopefully the deaths of these people won't be in vain and we can actually bust this worldwide human trafficking ring once and for all. We can hope at least I suppose.
For more of the same, check out the first picture of the victims from the lorry. RIP.