There have been a few people in gimp masks prancing around during the Coronavirus epidemic, but I think most of them have been doing it for comedy value or protection and haven't been completely disgusting like the guy in this story.
Featured Image VIA
Two teenage girls were exposed to the man – who was just wearing the mask, shoes, sunglasses and nothing else – whilst enjoying a picnic in Rabbit Braes, Kirkcaldy, Fife. Here's what one of their mothers had to say about it to Fife Today: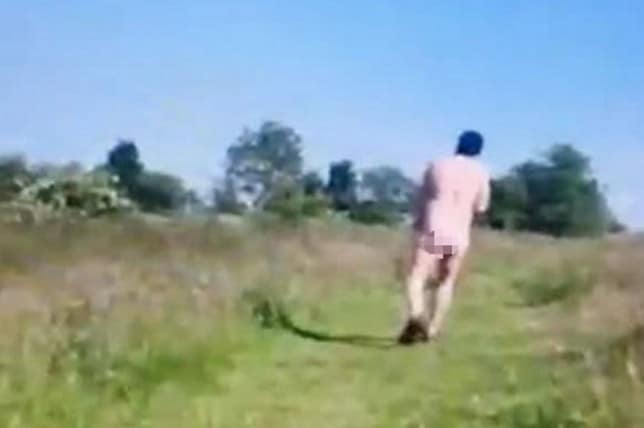 He walked right past them, brazen as anything. He stared at them all the time, never uttered a word. He just casually walked past, no hurry, he just kind of swaggered past.

It was in broad daylight. There would have been lots of people walking about in the woods. Someone must have seen him. I'm just so angry about it.
I mean it's not really on at the best of times is it, let alone during the end (hopefully) of a global pandemic. The police are looking for him and said that he was of medium build and around 5'10" tall. If you've got any ideas I guess get in contact with them, and if you're thinking about doing something like this yourself, do everyone a favour and just don't. Seriously.
For more gimp masks, check out this guy in a gimp mask who was terrorising people in Somerset last year. What is wrong with people?