When you think about cocaine, you probably think about a tiny little wrap that you pick up on a Saturday night, but the reality is that this stuff is shipped overseas from South America in bulk and there's a hell of a lot of it in each batch.
Images VIA
This is illustrated by the absolutely obscene amount of the stuff that was just seized in the southern Spanish port of Algeciras. Nine tonnes of the stuff was found in a shipping container that was meant to be filled with bananas with a street value of £800,000,000. Just think about that for a second when you spend £60 on your gram at the weekend – that's a hell of a lot of wraps. Although in fairness prices might go up with this much being taken off the streets. All about supply and demand baby.
For some reason, the blocks of coke were disguised as iPhones even though they had bananas over them too. I mean if you're gonna search through the bananas looking for them, you're probably gonna open up the boxes too when you find them, not just be content that they're iPhones because The Spanish Interior Minister Juan Ignacio Zoido said the following about the operation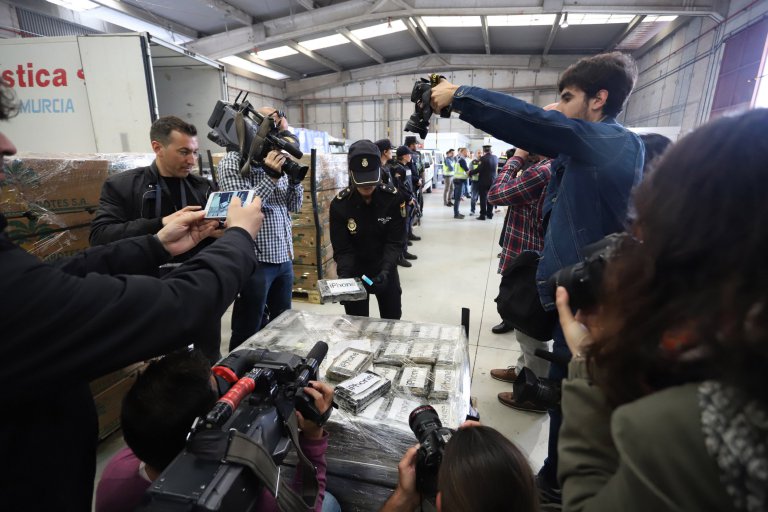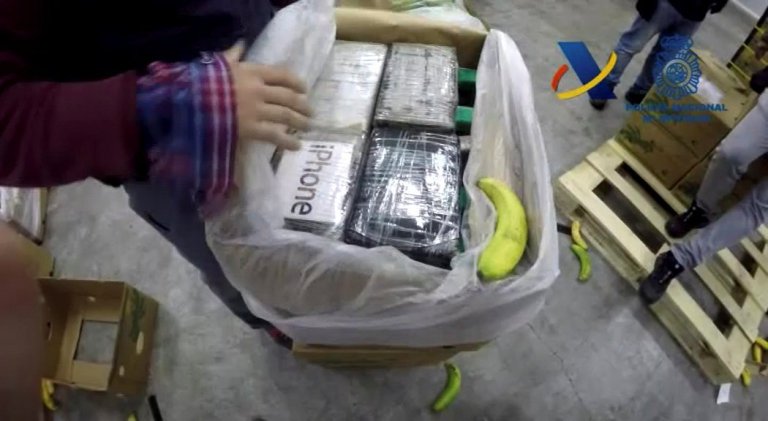 Operations like these demonstrate the magnificent work of the forces of law and order and show the fight against drug smuggling is a real priority for us.

We are going to continue to hunt down drug smugglers at sea, land and in the air.

People who smuggle drugs and those that help them should know that sooner or later they are going to pay for it.
I mean I guess you can't argue with that, but it would probably be a lot easier for everyone if the government just legalised drugs, right? People are gonna do them whatever, so you might as well cut out the criminal element and make it easy for everyone. Just saying.
For more cocaine, check out what they're cutting it with now. Grim.