There's a lot of hype about the upcoming Breaking Bad movie El Camino dropping on Netflix on October 11th, but it seems like the streaming platform have received another bit of a natural promotion from the United States Police Department after they revealed they were currently looking for their very own Heisenberg lookalike.
Featured Image VIA 
The mugshot was posted by the Galesburg Police Department in Illinois, who revealed that they were looking for 50 year old Todd W. Barrick Jr. for violating his probation for possessing methamphetamine. Obviously people were very quick to compare him to Walter White himself because, well, the resemblance is uncanny really isn't it?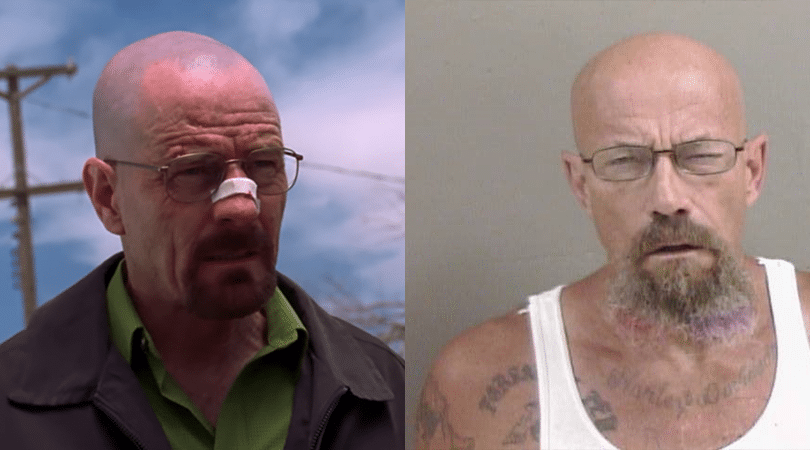 Yep, he's got the bald head, the glasses, the steely expression that makes you know that he means business. Indeed, if Mr White hadn't met his fate at the end of Breaking Bad – come on that's not a spoiler it finished like six years ago – you might imagine him turning up like this somewhere down the line after years cooking meth in some gross ass chop shop somewhere. You never know. Not sure about that beard though.
For more of the same, get hyped for the Breaking Bad movie with this new trailer. Really gonna be something.