Just when you thought you were going to kick back and have yourself a nice and relaxing weekend, boom — Pokemon drops its own lingerie range and suddenly you've got one of the most confusing boners of your life.
Featured Image VIA
Website Yummy Mart unveiled some teaser images earlier featuring some of the products, from knickers right through  to a hooded cape.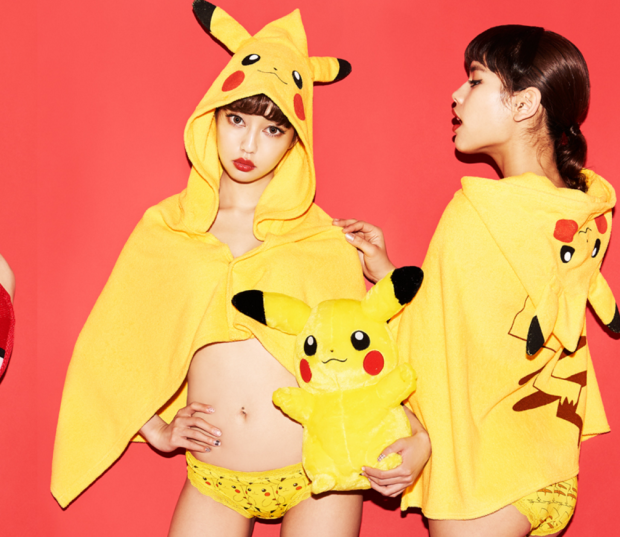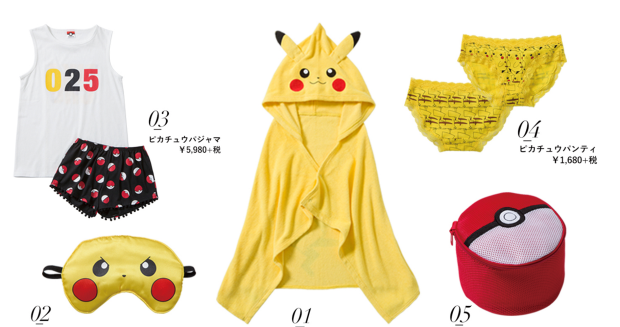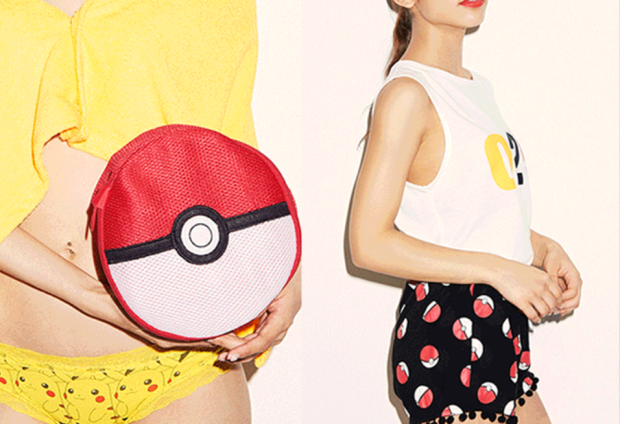 Images VIA
2016 marks 20 years of Pokemon, so many of the kids who grew up watching are now fully-fledged adults who I guess might be able to appreciate Pokemon-themed sex.
Only thing that's kinda disappointing is that Pikachu is the only character getting any love here? Where are all the other Pokemon costumes? At least Marvel were decent enough to include every Avenger in their Avengers-themed dildo collection.
The range goes on sale on Wednesday 20th April.