Teletubbies is an absolutely legendary children's television show from the late 90s that achieved worldwide notoriety for being completely weird and having a bunch of sexual innuendos included in it.
Featured Image VIA
And on the eve of the show's 20th anniversary this week, some details about Po's later career have emerged and it turns out that she indulged in a lesbian sex scene.
Back in 2001, Pui Fan Lee went on to star in the 2001 Channel 4 drama 'Metrosexuality', which involved her performing a sex act on another girl. This was probably pretty edgy back in those days, especially considering she was best known at the time for playing a Teletubby. Here's a weird French trailer for the show as well as a gif from said scene (it's the best we could find):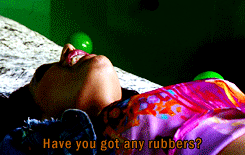 Pui Fan Lee – now 45 and living in Nottingham – doesn't have any regrets about filming the scene though: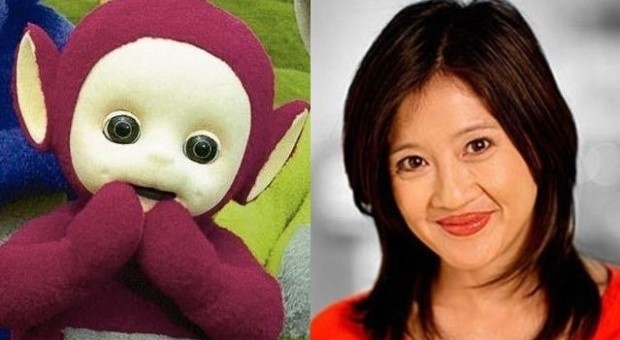 I didn't take the lesbian role to be deliberately controversial.

Yes I was Po. But I am an actress too and the role looked interesting, exciting and challenging.
Yeah I mean fair play to her, so she should. It's just funny to think about a Teletubby going down on someone, even if that's not what happened in that show at all. All the best to Pui and the rest of the Teletubbies and the Noo Noo too – hope they enjoy their celebration parties.
For more Teletubbies, check out what the baby in the sun looks like now. All grown up.