The two Bad Boys movies are rightly remembered as two of the most action packed, wise cracking and bad ass movies of all time, which is why fans have been clamouring for a third movie for the past 15 years since Bad Boys 2 was released.
Featured Image VIA
Whilst there have been several rumours that the movie was happening over the years – an official release date was even announced at one point, before it then dropped off the face of the planet – we haven't actually ever had any confirmation of the plot or whether both Will Smith and Martin Lawrence would be returning. Well, whilst we still don't have that release date, The Hashtag Show have revealed the plot and that both leads would be returning, with TV directors Adil El Arbi & Bilall Fallah behind the camera: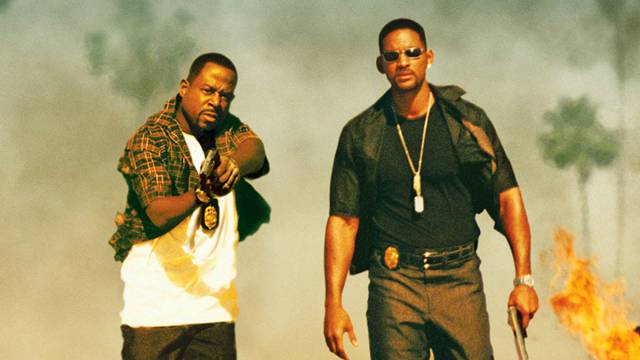 The film will see Lawrence's character Marcus Burnett working as a private eye after a falling out with Smith's Mike Lowery, who is going through a midlife crisis as a bachelor who finally wants to mature, all while dealing with a new a young and cocky partner who is loyal to Lowery but that loyalty is not reciprocated, and finds bond with Burnett when he returns to the fray.

Lowery and Burnett are brought together again when a lean, mean, skilled, Albanian mercenary with a vendetta puts a death order on Lowery and Burnett for the death of his brother. Now the two must work together once again to bring him down.
Great grammar/spelling there guys. Anyway, that sounds like it's certainly got a lot of legs and should be a pretty entertaining return to the world of Bad Boys. Oh, and it's going to be called Bad Boys 4 Life which doesn't really make much sense as surely that should be the name of the 4th name of the franchise? Weird.
For once, it might be coming out sooner than you think as apparently Sony are really impressed with the script and are looking to fast track its production. We can but hope.
For more Bad Boys, check out when the original release date of the third movie was meant to happen. Embarrassingly late.