Lithuania is killing it this week — first with that awesome anti-racism experiment and now with the creation of these brand new 'PlayPants' jeans which come with hidden zips in the front pocket to allow easy access to your (and your boyfriend's/girlfriend's) privates.
They were invented by a dude named Robert Kalinkin, who raised £10,000 on Kickstarter to fund the project. He says:
When not in use, the pockets function just as any other pockets would — you can safely store your belongings in them.  And don't worry — the zippers are safe and secure, so your most precious possessions are at no risk.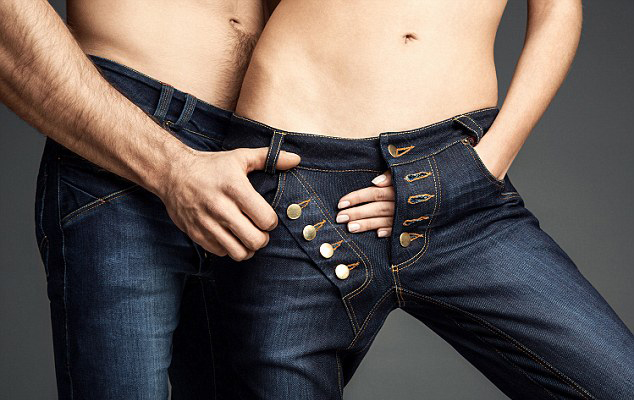 Images VIA
So yeah, this is definitely one to file under 'products we didn't even realise we needed until now'. It's actually a wonder no one invented these things already considering how much people like to get kinky in public these days. Think about all the times you could have got a sneaky handjob from your girlfriend but didn't because it was probably not worth the risk; now you can do it all the time thanks to PlayPants.
Word of advice though — don't wash them.