At one point in the emotional press conference where Lionel Messi announced he was leaving Barcelona, the 34-year-old legend was handed a tissue by his wife which he used to blow his nose and wipe his tears.
Featured Image VIA
Well, that tissue has now gone up for auction, and Playboy model Luana Sandien has bid close to HALF A MILLION quid for it. Why? She wants to pose naked with it, of course.
Luana told The Sun:
I bid $600,000 [£438,000] to get the Messi handkerchief gone, after that the ad disappeared.

I gave more than half the advertised amount believing I would win, but the ad disappeared after my bid, out of nowhere.

The ad went off the air without giving more information about the outcome of the case, so we don't know if anyone bought the artefact, or if the advertiser gave up on the idea.
What kind of BS is that? I don't know who's running this auction but they really need to provide some clarity here. If £438,000 wasn't enough to secure Messi's used handkerchief, then what was the real winning bid? And what is the new mystery owner going to do with handkerchief anyway, if not pose naked with it? Frame it and put it up on their wall?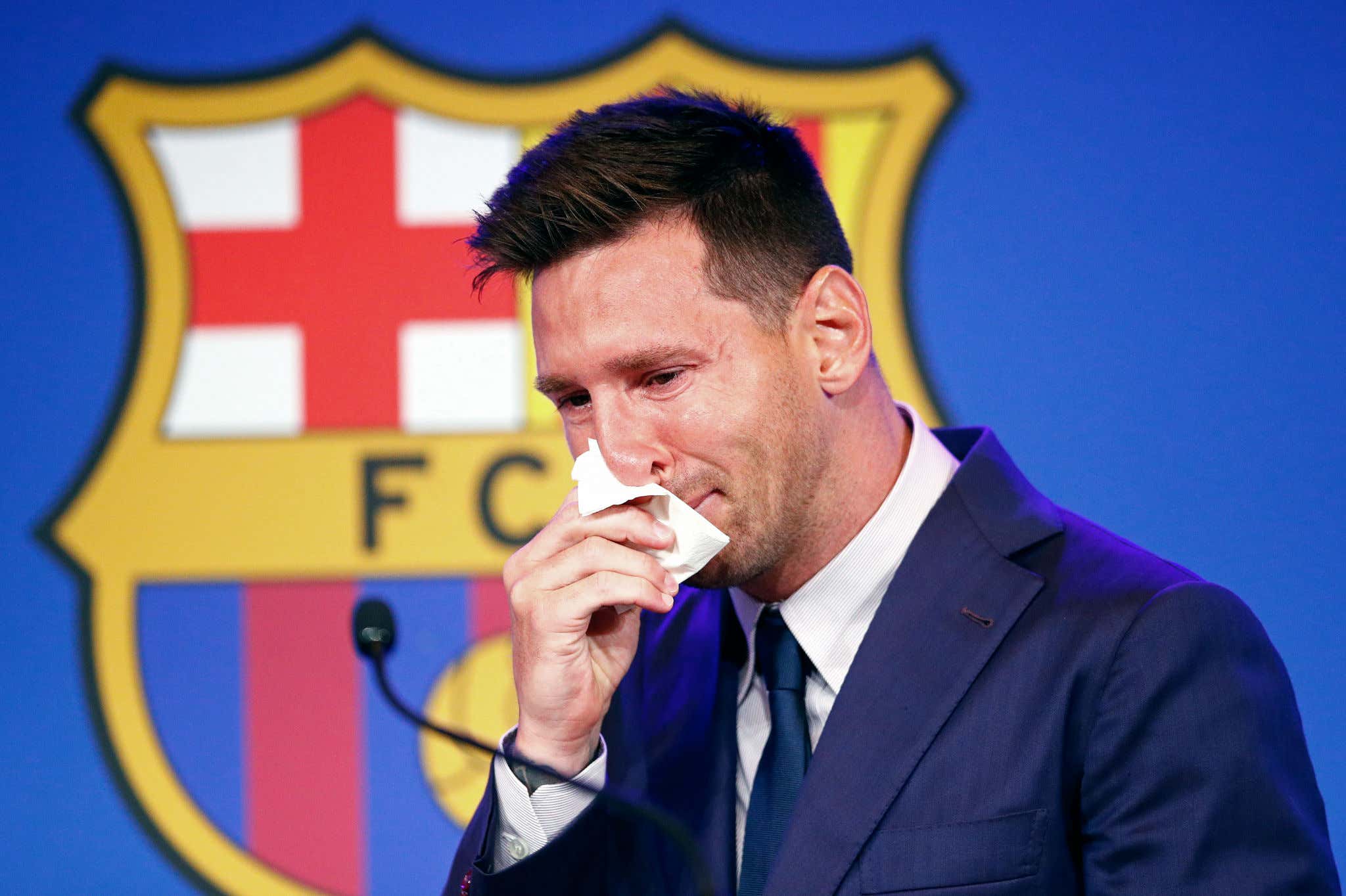 At least Luana's plan will probably add value to the handkerchief. In fact when Luana once posed on the cover of Playboy Africa in a Barcelona shirt, sales of the magazine rocketed by 50%. Imagine if she did the same with Messi's tissue!
View this post on Instagram
Where is Luana even finding the sort of cash where she can bid half a million on someone's used snot tissue? Something tells me she's doing a lot more than just posing for Playboy, but that's neither here nor there. The right move would be to sell the tissue to the highest bidder, which at this point we have to believe is Luana. Do the right thing and let this lady pose naked with the legendary handkerchief. Thank you.
View this post on Instagram
View this post on Instagram
View this post on Instagram
View this post on Instagram
For the Playboy model who 'fulfilled her dream' of having sex with Cristiano Ronaldo, click HERE. Dreams do come true!