It's that time of the year where every restaurant, supermarket and fast food joint comes up with outrageous special Christmas dishes, and Pizza Express are no exception with one of the best ones we've seen yet.
Images VIA
That's because they're introducing a roast dinner pizza to the menu, which sounds as good as it looks. The pizza is called the 'Porchetta Natale Romana', and it costs £13.20. The 'roast dinner pizza' features pulled hog roast meat and herb stuffing, topped with pancetta, mozzarella, rosemary, oregano and pine kernels. Delicious.
If you're a vegetarian though don't worry as Pizza Express aren't leaving you out of the fun either. They're also launching a new Cauliflower Cheese Romana for £12.50 which features roasted cauliflower florets smothered in pecorino cheese, mozzarella, pink onions and garlic toppings, all on a mustard and and cheese base. You can also get that with extra pancetta if you fancy a bit of meat on it too. Result.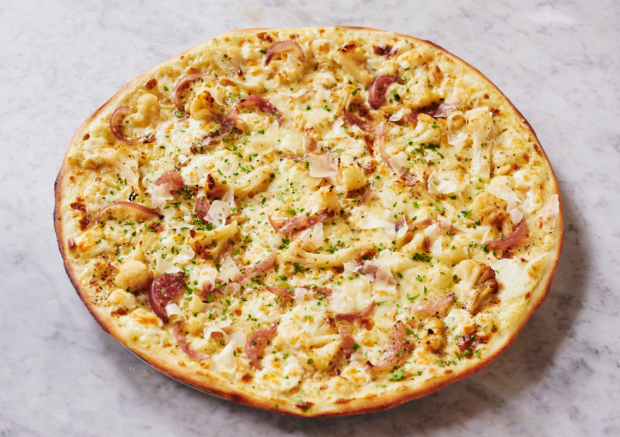 Pizza Express's legendary dough balls are also getting in on the act, with the Snowball Dough Ball dessert. It's a regular bunch of dough balls topped with cinnamon and icing sugar, served with a vanilla cream dip. Mmmmmmm.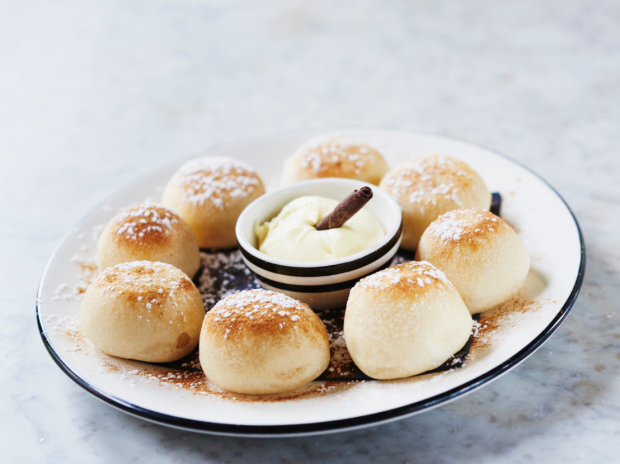 Looks like I'll definitely have to make a stop at Pizza Express this Christmas, which isn't something I think I've ever said before. When the food looks this good and is only available for a limited time though, it would be stupid not to.
For more Chirstmas menu fun, check out what amazing stuff Nando's have come up with this year. Gonna be eating out a lot this December.