Flowers are pretty universally popular but I don't think that they're as well loved as pizza anywhere in the world and that's probably why Villa Pizza have come up with the idea for the Pizza Bouquet over in America.
Images VIA
Arguing that flowers might look nice – but in the end they just die, Villa Pizza are now offering both a bouquet of pizza for that special day and a small pepperoni pizza buttonhole for the groom. That's a bit sexist but I suppose it makes sense in the grand scheme of a wedding. They're made with freshly prepared pizza dough, 100% whole milk mozzarella, fresh California tomatoes and zesty pepperoni and designed by Villa and food stylist Jessie Bearden to look like real flowers.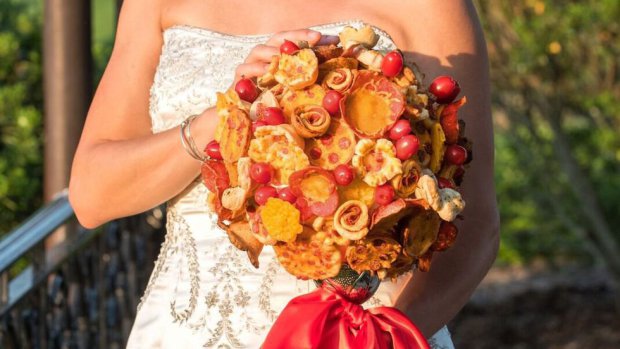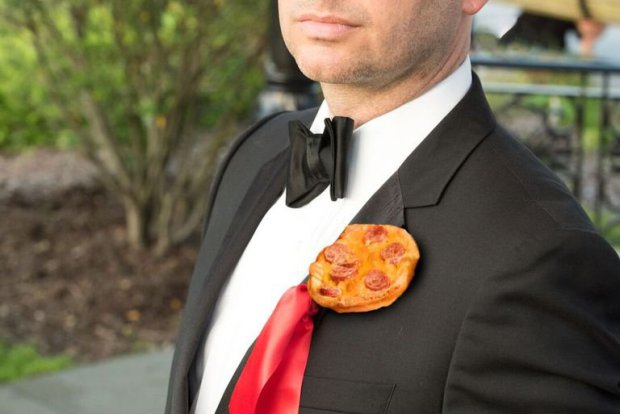 I think he's done a pretty good job there to be fair. Unfortunately as you might have guessed, these are only going to be available in the US and they're also only going to be made for competition winners over there as well. All you have to do is enter the date of your big day to win though, so maybe if you just try it anyway or lie about it you could head over there and pick them up just for jokes.
Kinda an expensive joke though, but just think how cool you would look rocking around town with one of those on your arm. Probably worth it.
For more pizza, check out this fried chicken pizza crust pizza. Absolute filth.