Is it considered bad form to take pilot selfies in the cock pit with an attractive passenger? Looks like it following the emergence of these photos online which led to the firing of two pilots from Aeolineas Argentinas.
In fact it was the model herself, Vicky Xipolitakis, who shared the photos on Twitter and landed the pilots right in the shit. Nice one Vicky. The main issue people had was that one of the photos was clearly taken while the plane was in-flight.
The president of Aerolineas Argentinas said:
As soon as we became aware of the situation, we dismissed the pilots. They are two irresponsible people.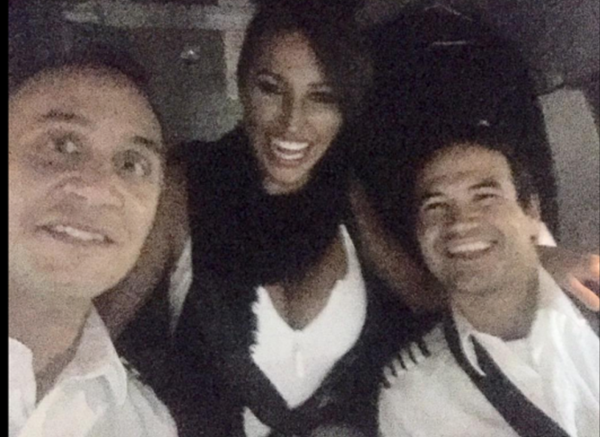 Images VIA
So there you go. If you thought the pilot life was all about inviting hot passengers into the cockpit and taking selfies while impressing them with all the buttons and gadgets laying around, think again. Being a pilot is serious business these days. You might have got away with it in the days before 9/11 or suicidal pilots flying planes into mountains, but not anymore. The pilot life just isn't what it used to be…