A pigeon that landed in Manwal Village – just two miles from the Pakistani border – immediately aroused suspicion when a 14 year old boy saw that it had the Urdu tag 'Tehsil Shakargarh, district Narowal' on it and a 'wire like object' attached to it. Impressively the boy managed to capture it (surely it can't be that good a spy if it was caught so easily?) and ran to the local police station to hand it in.
Once there, the pigeon was placed under arrest – yeah, the bird was placed under arrest – and then X-rayed at said police station where nothing out of the ordinary was found. Despite this, the bird is still being held without bail at the time of writing and listed as a 'suspected spy'. Senior police superintendent Rakesh Kausha explained the mentality behind this:
Featured Image VIA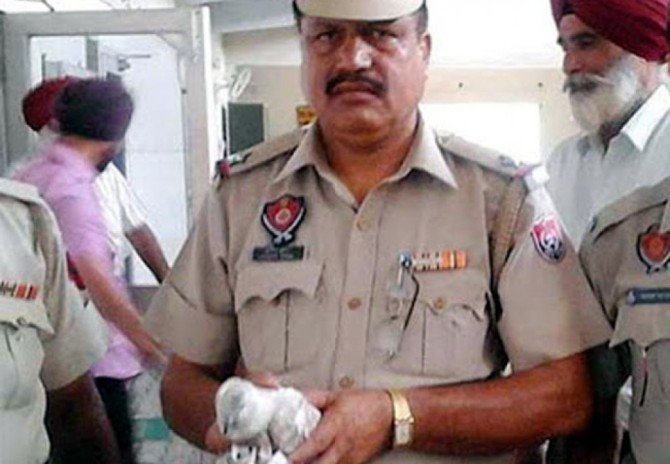 Image VIA
Nothing adverse has been found, but we have kept the bird in our custody.

This is a rare instance of a bird from Pakistan being spotted here. We have caught a few spies here. The area is sensitive, given its proximity to Jammu, where infiltration is quite common.

Both India and Pakistan claim the Jammu and Kashmir regions which has led to conflict in this region.
To be fair to the cops, the bird was discovered on the same day that an inter-state meeting on security was being held among officials of the Punjab Police, the Indian Army and those from the Kathua and Jammu districts, but even so it seems like a bit of a stretch to think that it was actually a Pakistani spy. Still, it isn't the first time this has happened – with pigeons being used as spies in WWII and one being arrested as recently as 2010 in India too.
It isn't very common that they're used as spies though these days, but perhaps that's what's needed to resolve a conflict like this one – the element of surprise. Maybe it would help if they fit their pigeons with hard hats as well.