Married French teacher, Isabelle Graham, was recently accused of sleeping with her 17-year-old student after his prom night in Edinburgh. And it looks like the accusation is true as another student managed to get a snap of them in bed together. What a hangover that must've been.
Images VIA
The West Lothian teacher was placed under investigation after the picture circulated on social media. She's since decided to move abroad before the case was even heard, such was the shock to her life: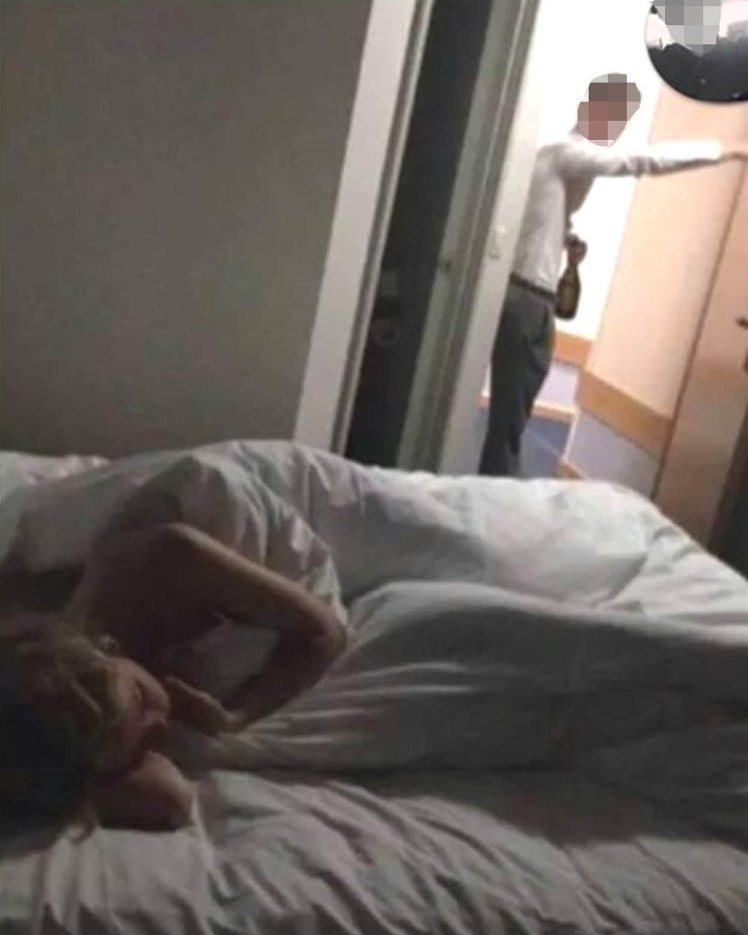 Graham also declined to appear at the trial even via a video link, which probably didn't help her case too much either. The actions of a guilty woman pretty much, as if that picture wasn't enough.
Graham claimed she had four glasses of wine at the prom and couldn't remember anything that happened after 10:30pm before she awoke in her own apartment at around 5:00am. Probably not the best defence there.
The investigation determined that she had in fact accompanied Student A back to a nearby Travelodge where he was staying, where they "drank, slept together and engaged in multiple counts of sexual activity." What a vixen eh?
The General Teaching Council for Scotland found her guilty of all charges and will now decide what sanctions to place upon her. It seems unlikely that she'll ever teach again following this incident and the fact that she's already lost her job and moved abroad because of it makes her seem pretty guilty. But hey, it's good to know these things are in place right? No news on if her marriage has survived either, but I'm guessing not.
For more on teachers having sex with pupils, check out this story about two teachers who thought they could spice up their marriage by having sex with their students. It obviously didn't work.