Teachers having sex with students seems to be one of the growing problems in modern society as we keep hearing about it every other week. However, I think this is the first time that we've ever heard of a husband and wife both partaking in the misdemeanour.
Featured Image VIA
32 year old James Franklin Parker was arrested for having sex with a girl under 19 from the Pickens Academy in Alabama where he taught maths and coached basketball and football. His wife, Charlie Jones Parker, was arrested for the same charge – only with a male student this time – two days before her husband. She teaches English at the Academy and is the head coach of the girl's basketball team.
Clearly their marriage wasn't working. Or maybe it was and this was something that they both agreed upon to try and spice things up – although if this was the case then it seems like it spiced them up a little too much as they're both looking at jail sentences between two and twenty years now.
District Attorney Chris McCool (amazing name) said the following about the cases:
The incidents involving the husband and wife are separate and unrelated in place and manner of commission. We expect to file more charges against James Parker soon.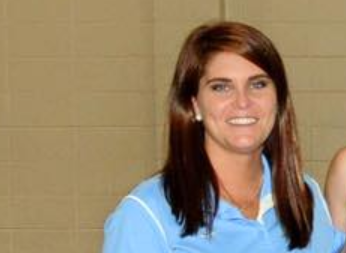 Whilst the Pickens Academy offered this statement:
The safety and wellbeing of our students is and always will be our top priority.

We are obviously shocked and dismayed by this allegation and will be working to support all of our students and families in coping with this news. The employees will be suspended immediately and further action may be taken upon investigation.

Unfortunately, these events have been a distraction from the many great things that take place at Pickens Academy. I request continued prayers for our school family and for all those involved.
Fairly bland vanilla statement there, but I suppose what else can you say when someone's just accused your teachers of having sex with their students? Not much, so I guess it's probably just better to lay low.
With stuff like this going down, it's no wonder that Alabama was recently proposing a bill that would require their teachers to take training courses in not having sex with their students.