The UK might be overrun with professional tattoo artists, but back in late 19th century London, there was only one place to go and that was a salon above a Turkish bath house where Sutherland Macdonald, the UK's first ever professional tattoo artist, offered this service.
Images VIA
Last year it emerged that Macdonald was the first person in the Post Office Directory (the Yellow Pages back then) to offer services as a tattoo artist back in 1894 and he was the only person under this heading for four years onwards. Obviously tattooing did exist before this, but Macdonald was the first to offer these services and focus on this trade only.
Macdonald worked in London's Jermyn Street and was considered one of the pioneers, alongside Tom Riley. He started with small decorative images and soon progressed to large scale works of art including Japanese dragons and salon paintings: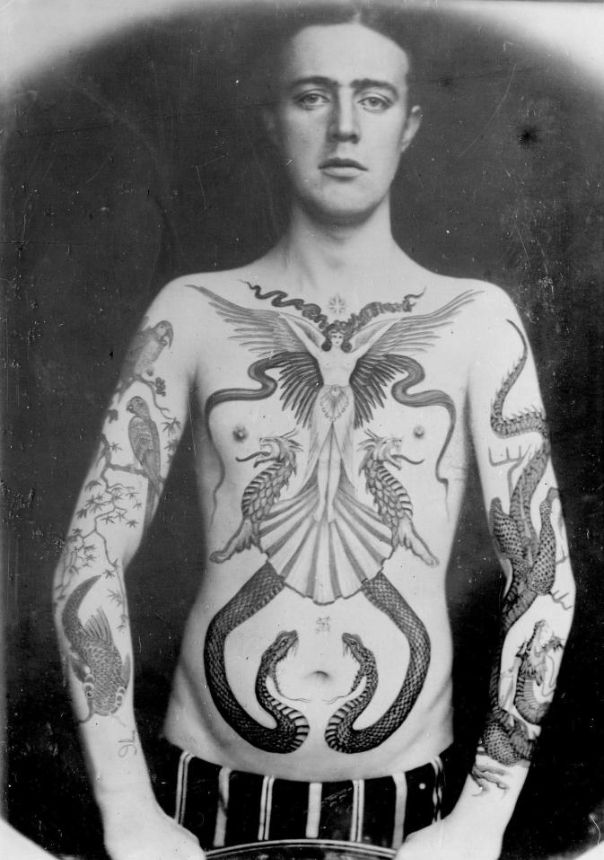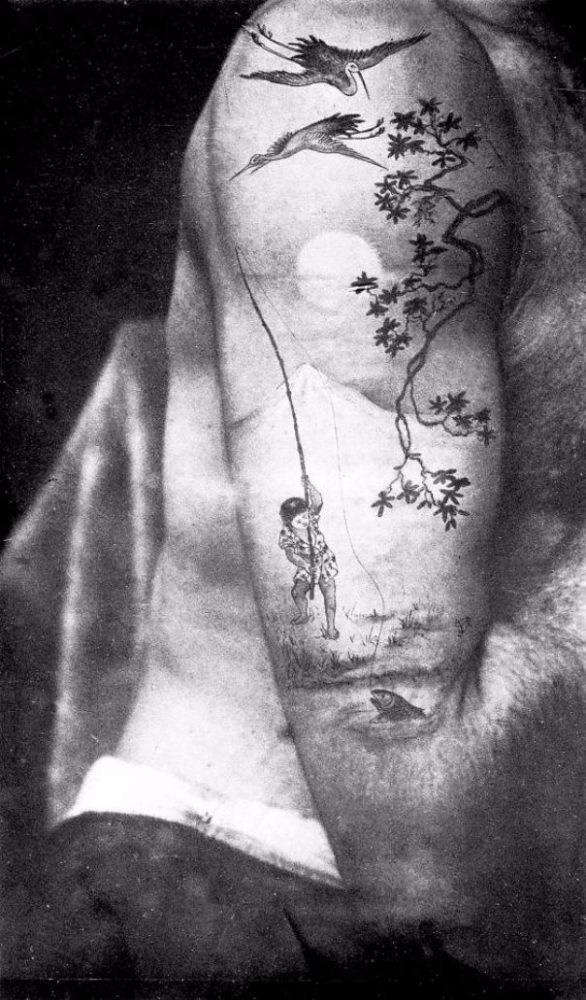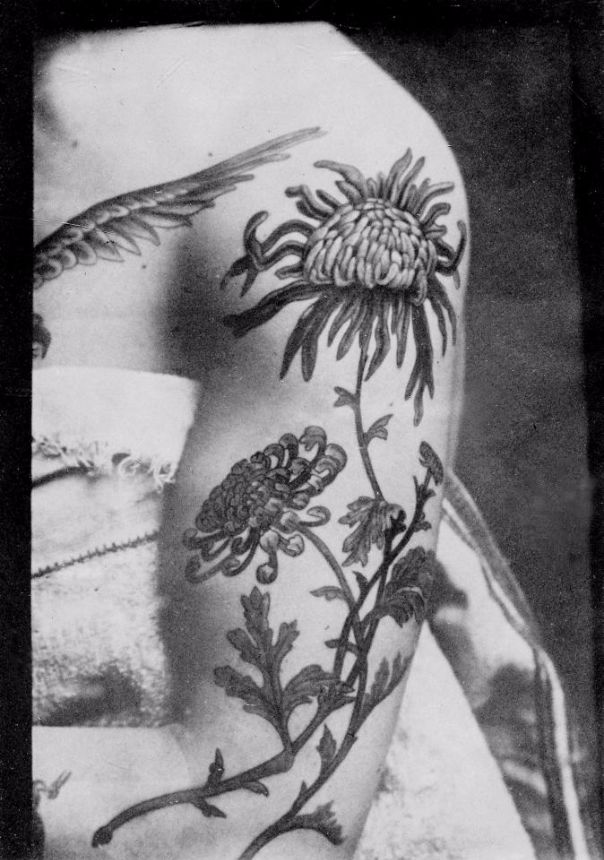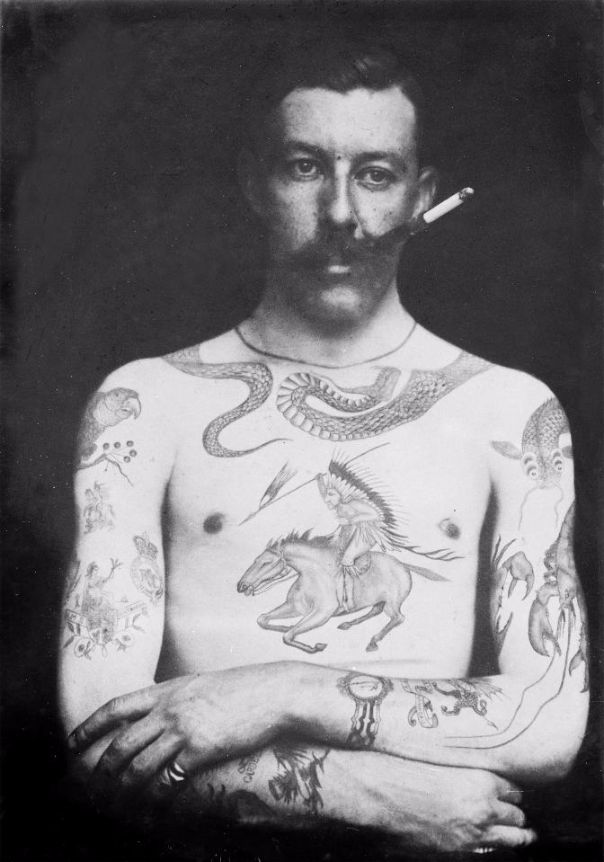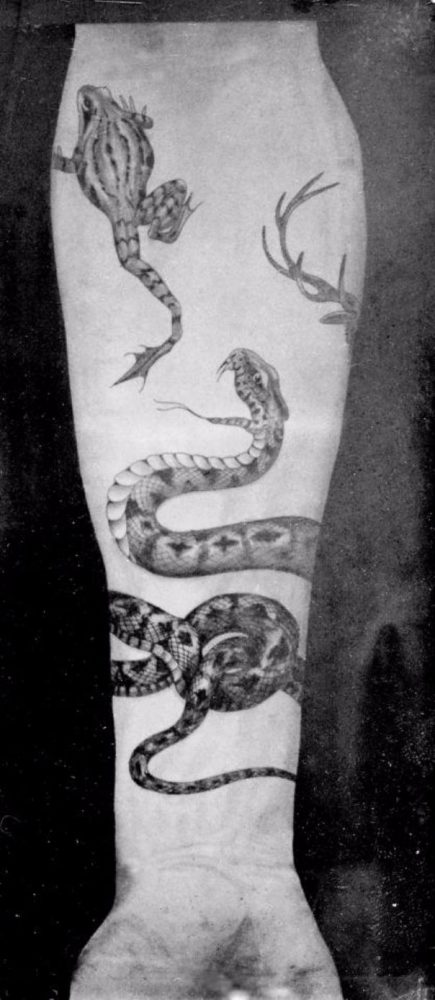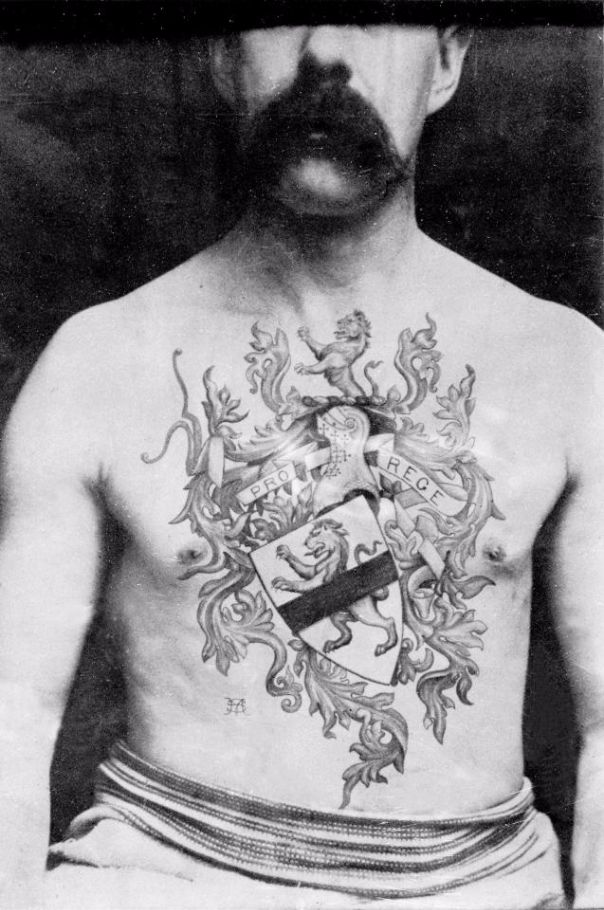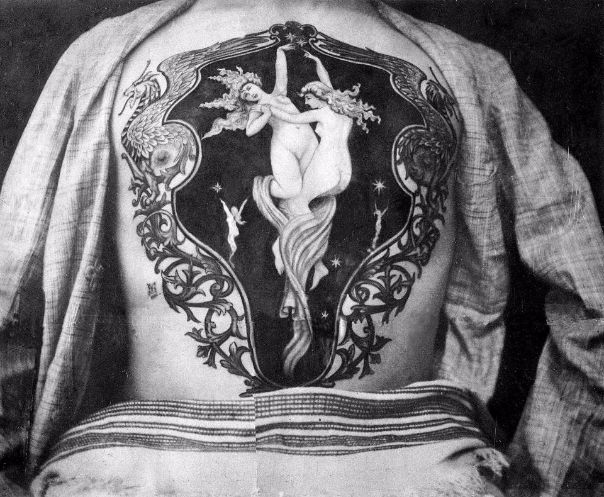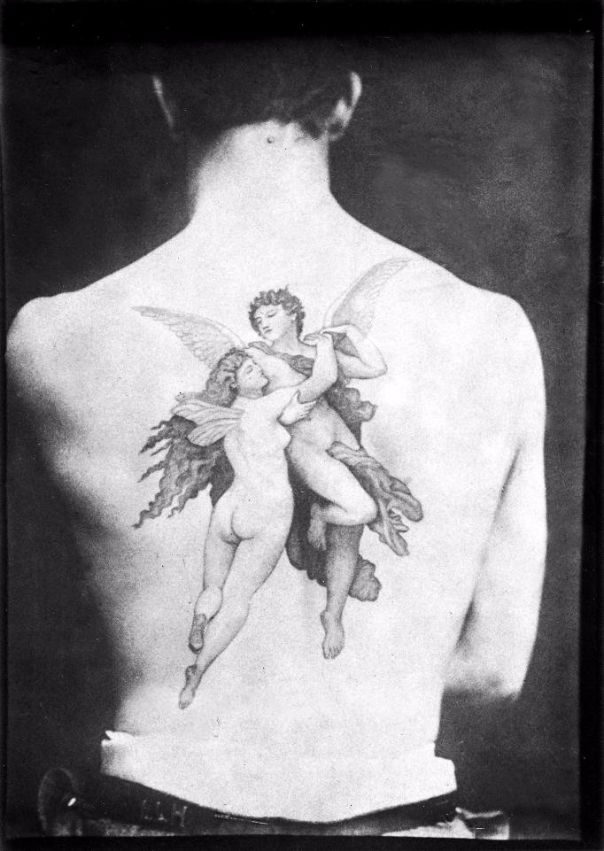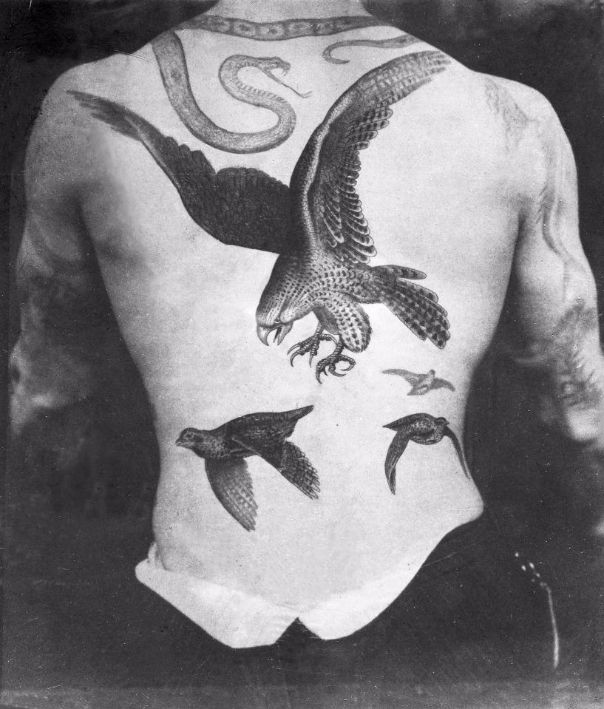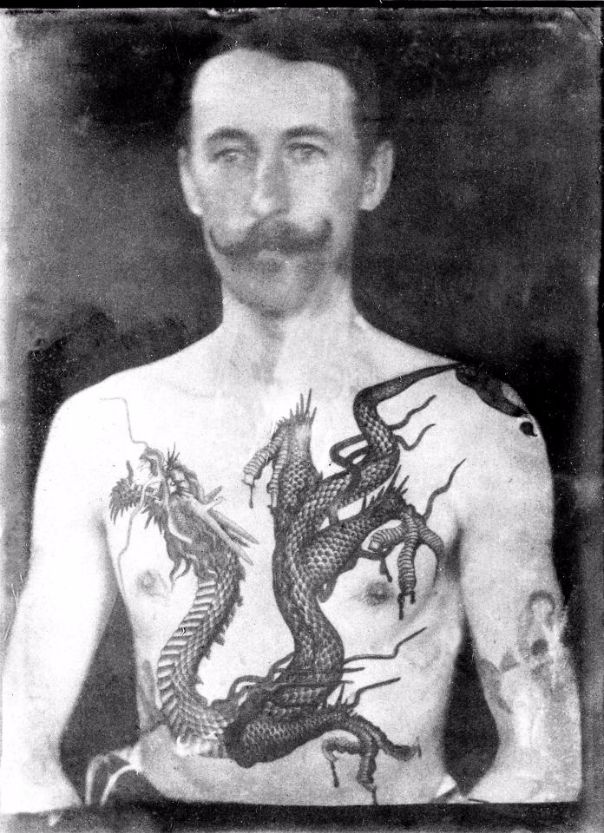 Wow – you can see from his work that Macdonald was a true artist. In addition to his dazzling skills, Macdonald also patented an electric tattooing machine and is now considered one of the greatest artists in the history of this trade. You can see from the examples above why.
For a tattoo that was delivered with far less finesse, click HERE.