As far as Philip Schofield goes, I think everyone probably knew he was gay because it's really obvious – I think I was talking about it to someone just a couple of days ago in fact – but he's finally decided to take ownership of the situation and reveal his sexuality in an emotional Instagram post.
Featured Image VIA 
Philip posted the following on his Instagram story earlier today: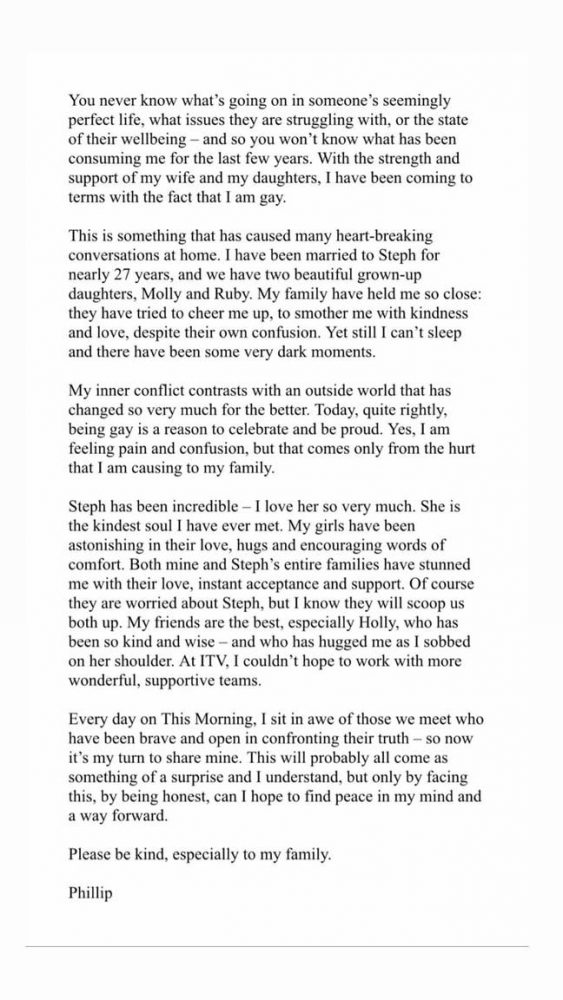 I mean that obviously took a lot of balls to come out and say to the whole entire world and maybe I was a bit mean saying it was pretty obvious all along. Sorry about that pal and absolutely fair play and major respect/props for choosing to let the whole world know about your sexuality as it will no doubt inspire people all over the world who are struggling with their own to once again take ownership of the situation. Nothing but love to you and your family.
For more of the same, remember when the founder of the world's top conversion therapy came out as gay? What an absolute asshole.