I don't know what you've got planned for next Thursday, but my feeling is that you're probably going to need to cancel whatever you're doing after you read this article.
Featured Image VIA 
Phil Mitchell has been a national treasure on our television sets in Eastenders for almost 30 years now, so I'm surprised that the man who plays him Steve McFadden hasn't been roped into more of these promotional appearances at various tacky student nights all over the country. Or maybe he has and I just haven't ever noticed them.
In any case, this is the first I've ever heard of it and McFadden is set to appear in that untarnished jewel of the Midlands Wolverhampton this Thursday as part of Refreshers Week, where he'll be appearing at three different venues courtesy of an event called Block Party. Here's the official blurb from the event's Facebook page: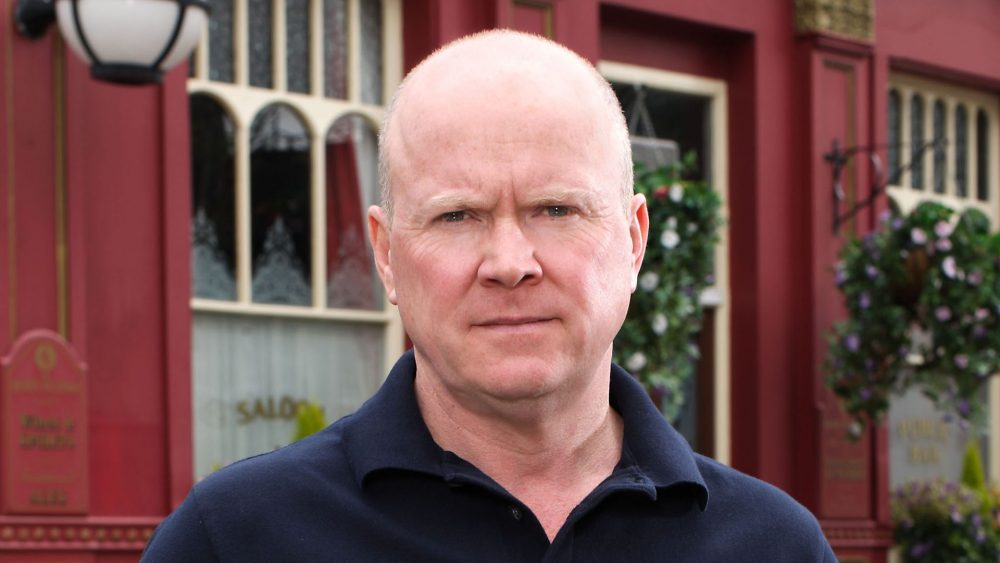 Block Party presents

STEVE MCFADDEN (LIVE) aka Phil Mitchell from Eastenders!
The absolute legend will be LIVE in all 3 venues!
Yates, Popworld and gorgeous!!!

REFRESHERS EVENT No4

THURSDAY 19TH JAN
9PM-6AM

OFFICIALLY SPONSORED BY THE UNIVERSITY OF WOLVERHAMPTON STUDENTS UNION

£2 DRINKS ALL NIGHT (in Yates & Popworld)

1 WRISTBAND TO ACCESS ALL 3 VENUES & 4 PARTIES
(Pay into either Yates, Popworld or Gorgeous and get a wristband that gets you access to all 3 venues)

YATES OPEN FROM 9PM-2AM
TERRACE @ YATES OPEN FROM 10PM-1.45AM
POPWORLD OPEN FROM 9PM-3AM
GORGEOUS OPEN FROM 1AM-6AM

Admission £6 (student discount passes can be obtained from one of our promotional team around The Students Union on the day of the event)
Wow – the chance to spend almost nine hours in the company of Phil Mitchell really does sound too good to be true, but if you get down to Wolverhampton this Thursday then it could be all yours. I can't believe it's only six pounds either, what an absolute bargain.
I'm not entirely sure what Steve is gonna be doing at any of these venues – I presume just standing around trying to have conversations with completely wasted drunk teenagers who can't even speak properly or hold up their phone to take a selfie – but like I said, it really does sound like too good an opportunity to miss. I've also had the pleasure of visiting the Yates in Wolverhampton and let me tell you, it is above average in there. Booking my train ticket now basically.
For more Phil Mitchell, check out our interview with the man who creates all those incredible Phil Mitchell memes. Hero.