The UK was left shaken this week when Theresa May announced a snap general election to be held on June 8th. This is despite being fairly adamant that she wouldn't call a general election in the near future.
Featured Image VIA
Much of the country was left in dismay at the news. We've already got enough on our political plate to worry about. To know that we'll be going to vote again in a couple of months is a lot to process.
However, one silver lining out of all of this mess is that the country is calling for a new leader to take the spot and that man is Louis Theroux. Yes, the UK's most loved documentary maker has found himself at the centre of an online petition campaigning for him to be the next British PM.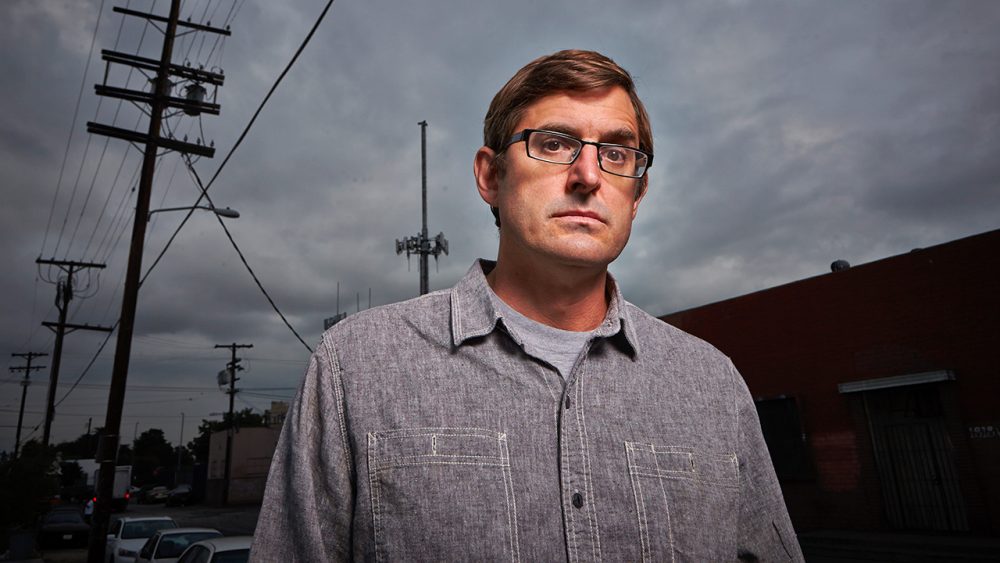 Obviously this is all very tongue in cheek, but it's nice to dream right? The Change.org campaign, launched by Konbini, says:
Since the EU referendum in Britain, politicians, experts and those with the country in their hands have failed to show they are capable of leading the nation during this complex time.

We call on the government to accept that the only right thing to do is appoint presenter, documentary maker and national treasure Louis Theroux as the next prime minister.

As one of the most understanding, smart and trusted men in the UK, Mr Theroux (probably) has more skills to work out what is best for post-Brexit Britain than May, Farage and Corbyn combined. And if he fails, at least he can make a bloody good film about it (or become leader of the opposition and fire some pretty great questions around the Houses of Parliament).

#LouisForPM
Already the petition has reached over 3,500 signatures towards its 5,000 goal and there has been a lot of support from the Twitter community. Whether anything will be done once it has reached the goal is yet to be seen.
It seems very unlikely that Louis will fight for the spot, but I guess if Trump can become POTUS, anything is possible. For more on why Louis Theroux should be our next PM, click HERE.