I'm fairly certain that wherever you were over the weekend, you would have heard about Post Malone teaming up with superstar drummer Travis Barker to live stream a Nirvana covers set and even if you didn't watch it, you probably would have heard that it was much better than anyone expected.
Featured Image VIA
In short, Post Malone and the boys absolutely killed it – whilst also raising $2.5 million to help fight Coronavirus – and people are now wondering if there's any plans to take the show on the road after everyone enjoyed it so much. Birmingham based photographer Lewis Bloor (pictured below) has even started a petition that the pair headline next year's Reading Festival, which actually makes a whole lot of sense given everything that's going on in the world right now.
Here's what Lewis had to say: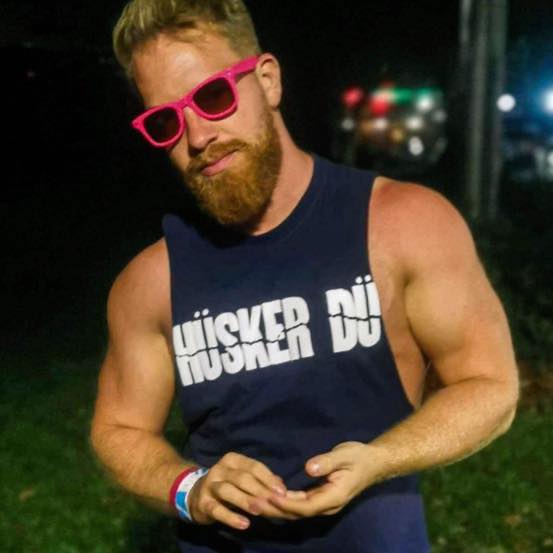 I haven't been enjoying lockdown at all as I haven't been able to work.

I've been working on some music myself, but most of my days have been filled with boredom and misery.

I was sceptical when Post Malone announced his musical collaboration, but when I tuned in I was absolutely blown away with how accurate his portrayal was, it really brightened up my week.

People don't have anything to look forward to right now, so I figured if we could get this going then it would give people some hope for the future.
Maybe if the petition is successful then my new project could jump on the bill as well!
Yeah don't think you should count on that one Lewis – never heard of anyone getting on a music festival because they created a petition to get a much bigger band on a music festival – but I still think it would be a good idea Post Malone and Travis over to do this. Get him to do a solo set and Blink 182 to play as well and it all comes together. Easy – sign the petition here.
For more of the same, check out Post Malone saying he got face tattoos because he's insecure. Makes sense now.