We haven't heard much from Johnny Depp in the past month or so – I assume he's laying low in the build up to his trial against Amber Heard which looks like it'll be an even bigger shit show than his defamation one against The Sun last year – but it turns out his fans are still out there doing the business for him.
Featured Image VIA 
You might remember that someone made a petition to recast Depp in his iconic role as Captain Jack Sparrow in 'Pirates Of The Caribbean' and it turns out that whoever was behind it has been promoting it this whole time, as it's just hit 500,000 signatures. Here's what the petition says: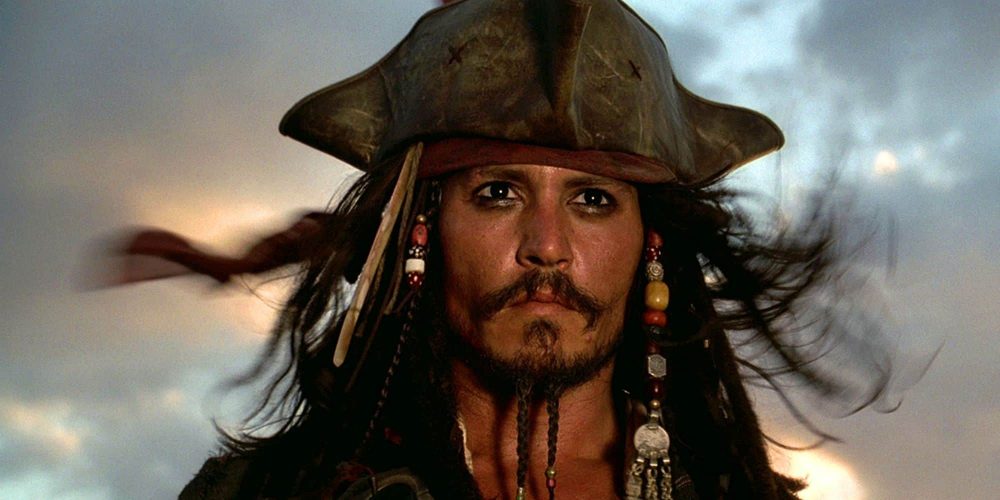 But can you imagine no Jack Sparrow at all? No epic entry scores, no humorous dialogues and the guy with the most good and bad luck at the same time?

Don't they know that without Johnny Depp or Jack Sparrow they will sink, they will never be able to reach that horizon.

Even if it means nothing to you but please, sign this petition for the ones who REALLY want Johnny Depp as their Captain of the Black Pearl!

They have to bring him back to rule the seas again, UNLESS it is actor's own choice to withdraw from the role.
I guess he's kinda got a point? But surely the fact that Depp was literally found guilty of beating up Amber Heard a bunch of times during their marriage should probably impact on his ability to find new work, even if he's actually really good at his job of portraying a pirate captain?
Apparently not, because according to The Daily Express, this petition has already caused Disney to reconsider the actor's revival in the franchise. There are also rumours that there's a reboot coming up starring Margot Robbie as a female pirate, but maybe Depp will end up showing up in that as well. Who knows? Surprised so many people even care to be honest, but I guess that franchise really speaks to some people out there or something?
For more of the same, check out how many people signed a petition to remove Amber Heard from 'Aquaman 2'. An absolutely unbelievable amount.