It's well known that there are people out there who like nothing more than to dress up in diapers in their spare time and have women look after them and wipe their asses, but usually people are paying for this 'privilege' and not tricking carers into doing this for them.
Featured Image VIA
Not so in the case of 31 year old Paul Menchaca who is being accused of fraudulent schemes and sexual abuse after he admitted to pretending to have Down's Syndrome so that three separate women were forced to change his nappies and help him go to the toilet. He posted an advert posing as a woman named Amy whose son had Down's Syndrome and needed help and he would then go and meet them at various locations across the town of Gilbert, Arizona. He would clap and smile whilst he was having his nappy changed.
One of the women – who didn't wish to be identified said the following about Menchaca: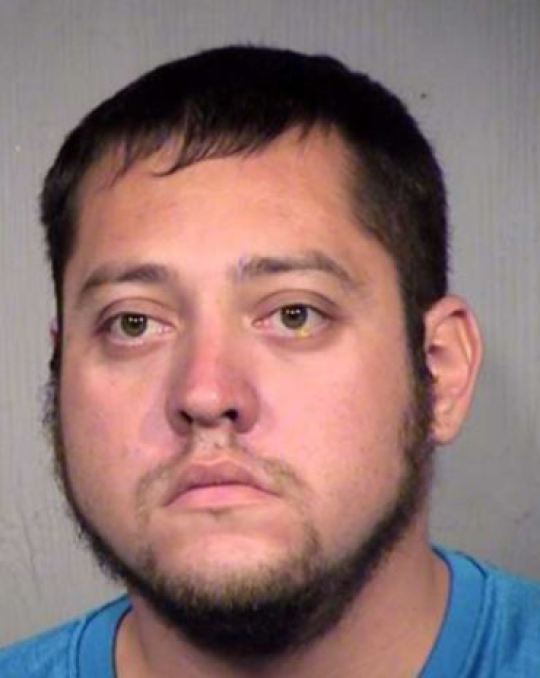 He needed shower and grooming, he couldn't use the bathroom himself, he couldn't really be alone by himself.

He acted like a child; his whole demeanor was childlike. He would act in tantrums, talk like a child, act like a child.
Sounds kinda like me. Anyway, Menchaca was busted when one of the women became suspicious and followed him back to his house, where she confronted his parents and they revealed that he didn't have Down's Syndrome. Way to back up your kid there pops.
Anyway, after this the three women confronted him and he admitted that he had been lying to them and now he's on trial. No idea if he could go to jail for this but I imagine it's probably not gonna turn out too well for him anyhow.
For more adult babies, check out this woman who lives as one and calls her fiancee 'daddy'. Seriously.