A whole load of people in this world love to get high and smoke weed, but an increasing amount of people in recent years have come around to the healing properties of the plant as well and apparently now people are understanding that it can improve your sex life too.
Featured Image VIA
We're not just talking about having sex when you're stoned here, we're taking about deriving pleasure from inserting cannabis suppositories into your butthole and vagina. Apparently that's a thing now according to Mathew Gersono the CEO of Foria – a company that has just released the first ever cannabis suppository.
Here's what he had to say about his product (talking to Metro.co.uk):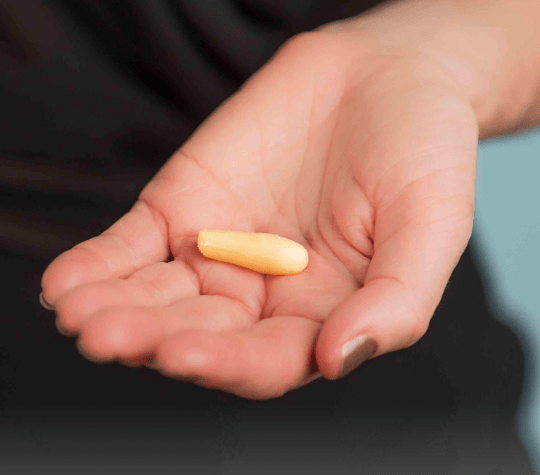 We had people from the EU flying to the US to try our products.

These were people who were having difficulty with intimacy and painful penetration, who then reported their first pain-free sex for many years.

It was transformative for them and drives our work in this space.

If you take cannabis vaginally, it's not going through the liver and most women do not report feeling any kind of psychoactivity.

The same applies when it's taken rectally, which is good news for people who are more interested in analgesic benefits rather than being in an altered state.

It's a way to build a relationship with the plant.

However, if you eat our lubricant you will get high – and if you eat the suppository you will get very high.
I mean it sounds like a way better idea to just eat the suppository though right? Maybe even eat it out of your partner's ass? Mmmmmmmm.
In all seriousness though, the anal weed suppository is supposed to enhance your enjoyment of sex wherever it's placed and is also apparently particularly useful for victims of sexual assault, with many users stating that using it was the first time that they were able to have sex without feeling pain. It sounds kinda weird to me for people to be sticking weed up their vaginas and butts, but if it's helping them out then more power to do them. Can't see myself trying it any time soon though.
If you are looking for the best cannabis strains for sex then you should check best strains for sex.
For more of the same, check out this woman smoking weed in 100 different ways. Impressive.